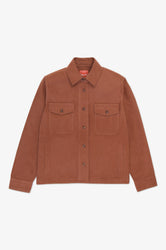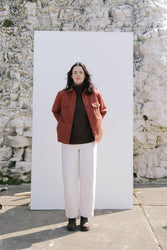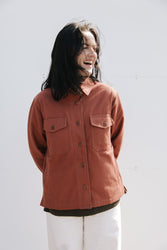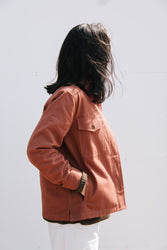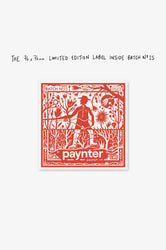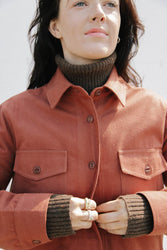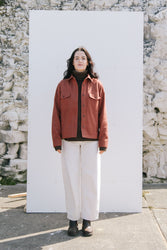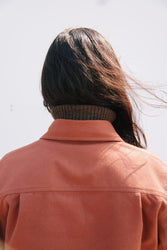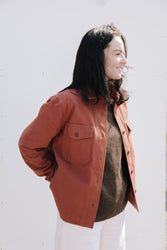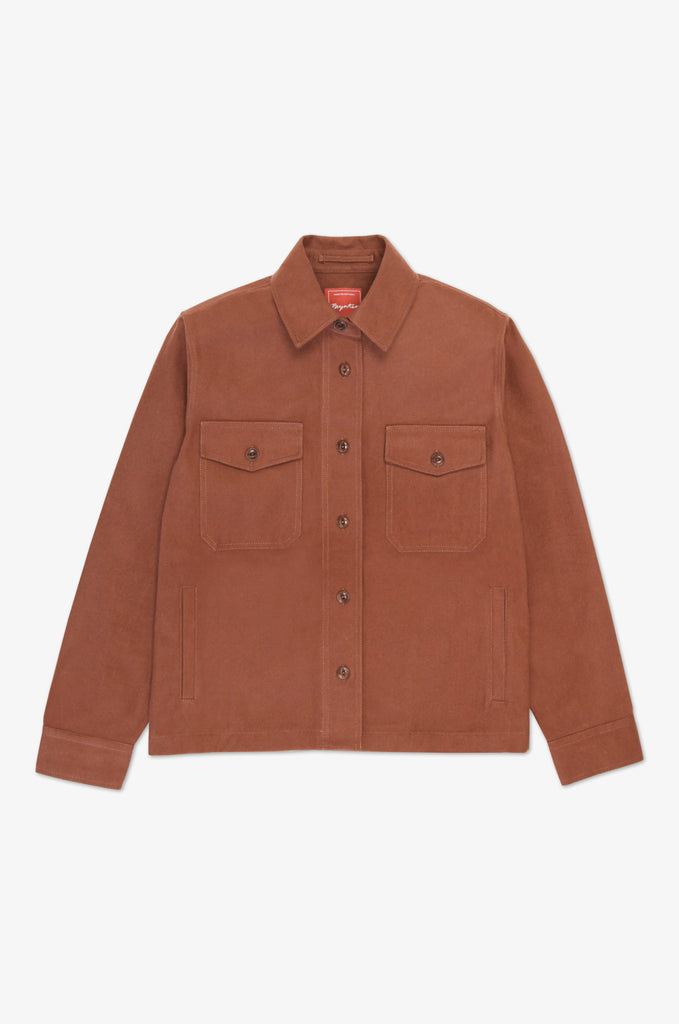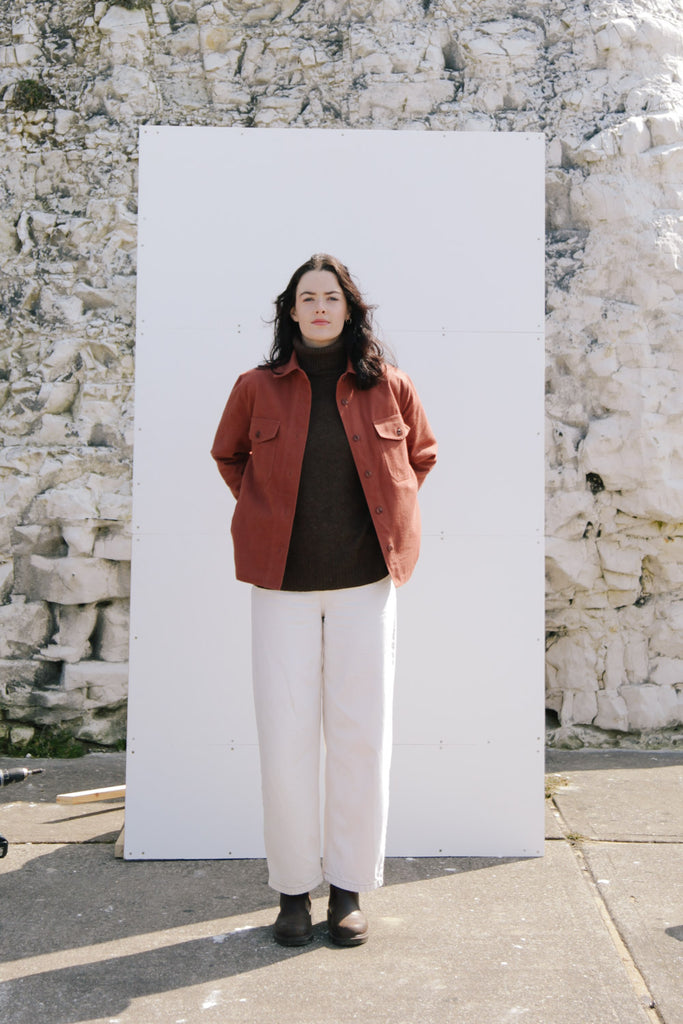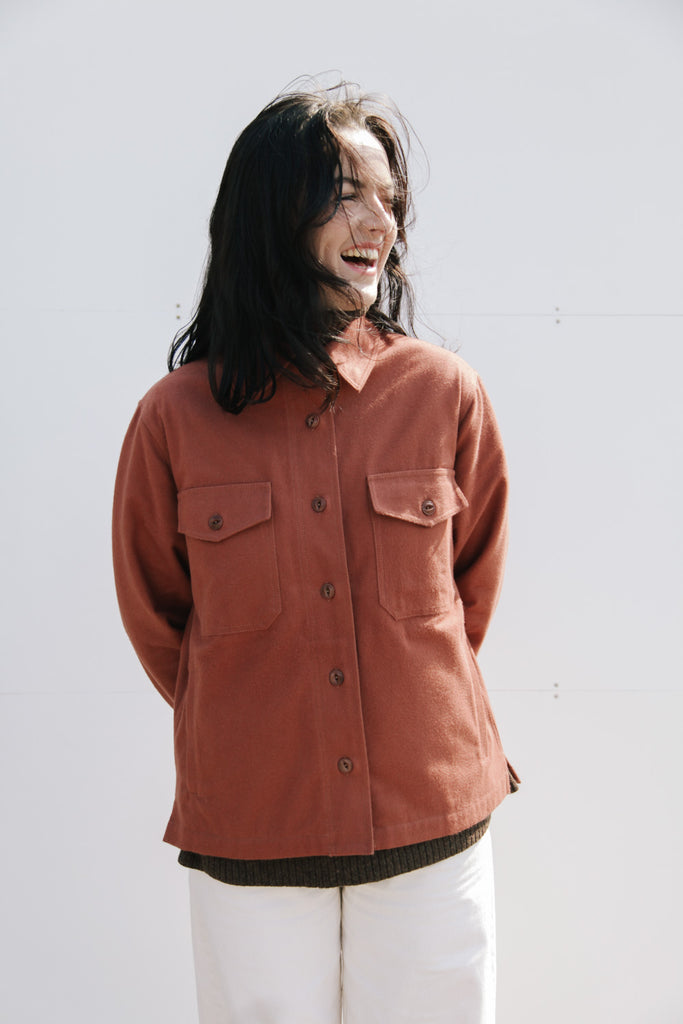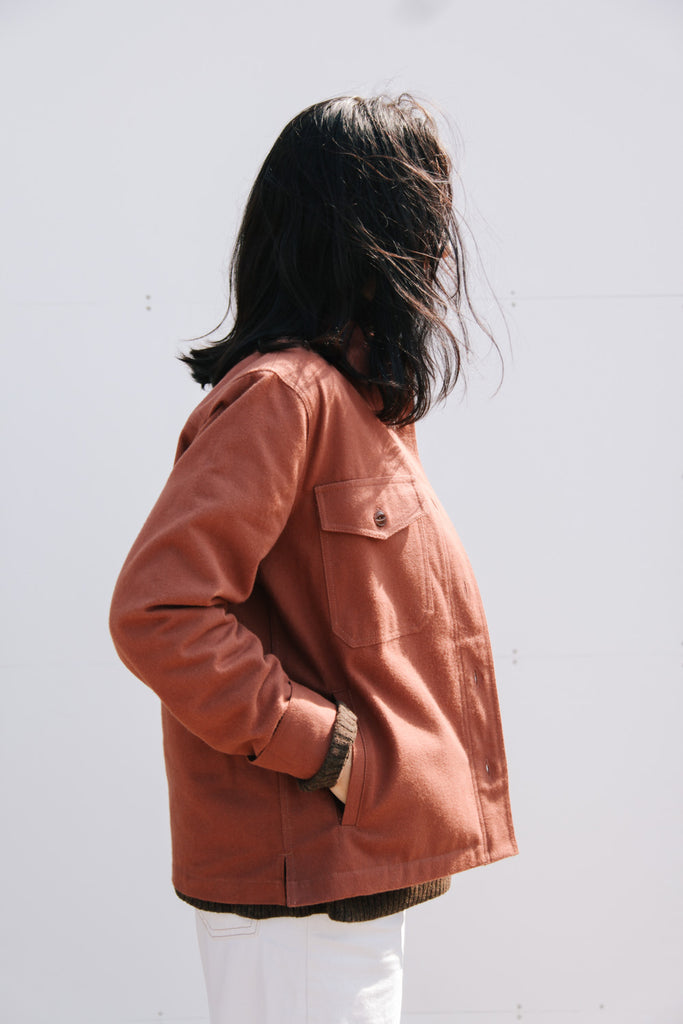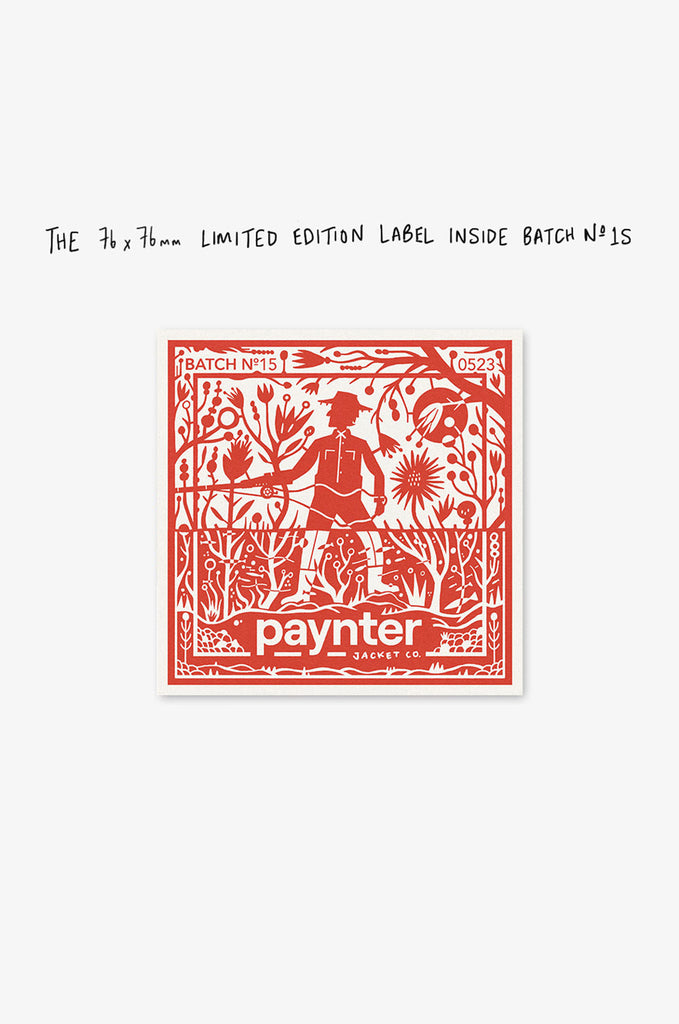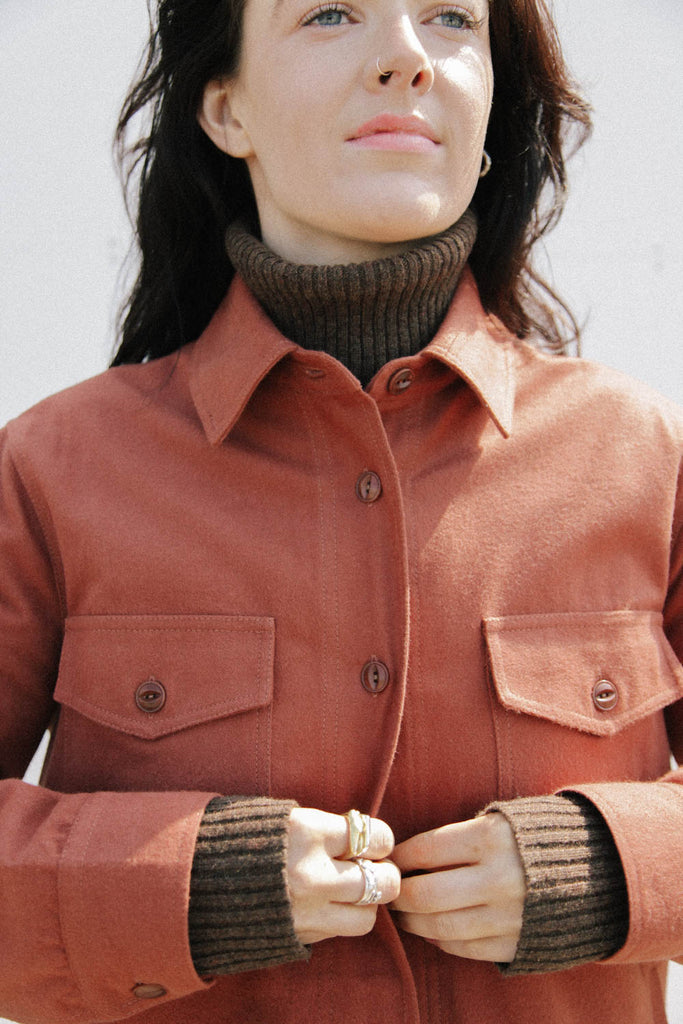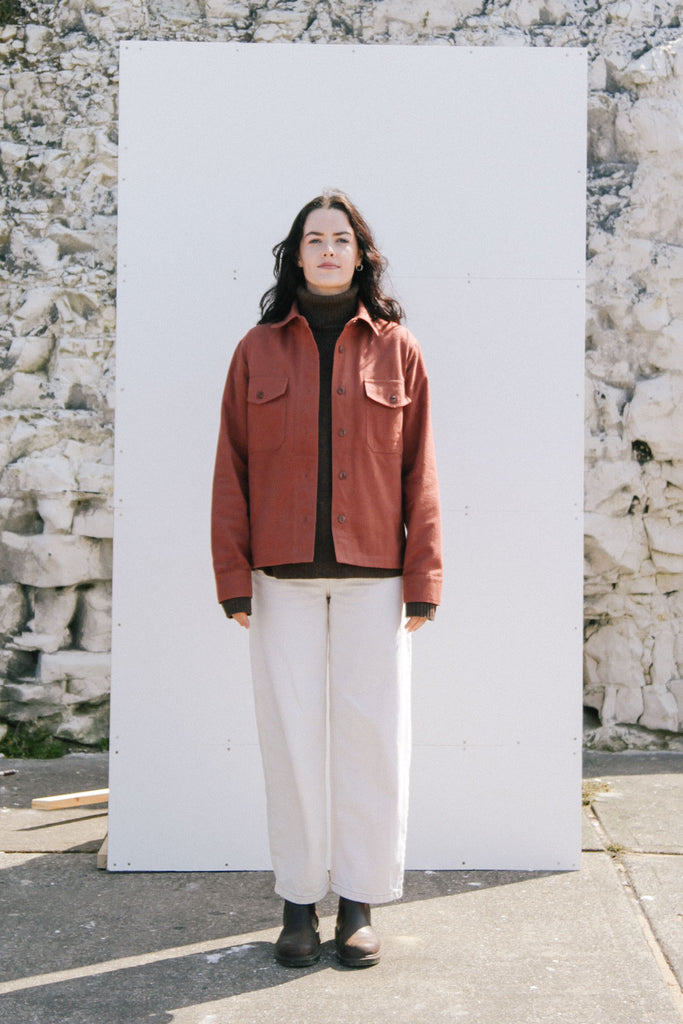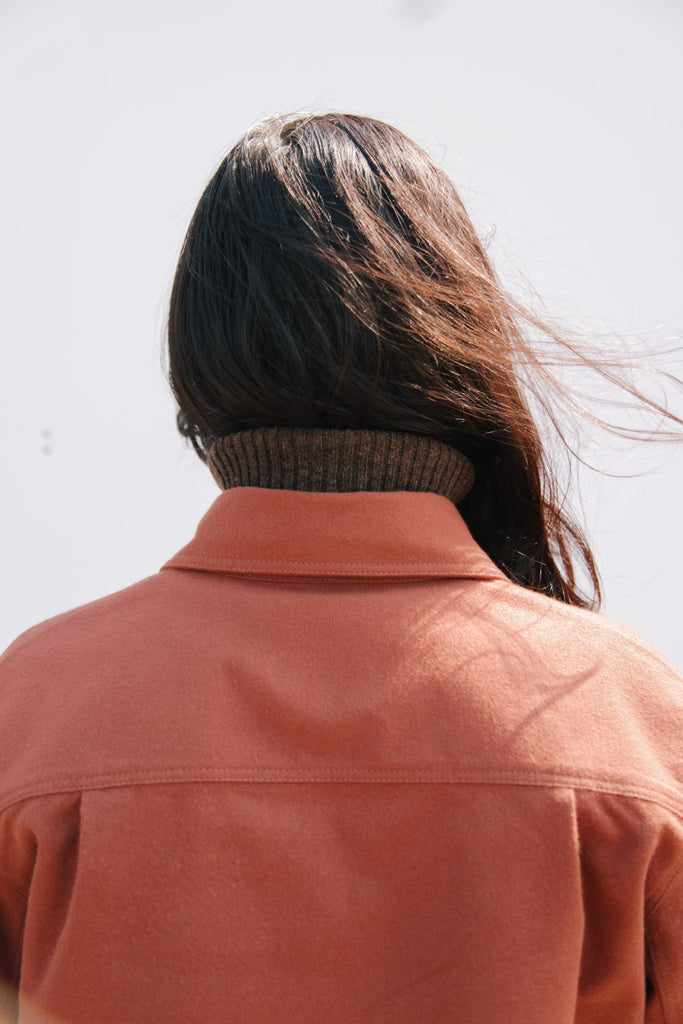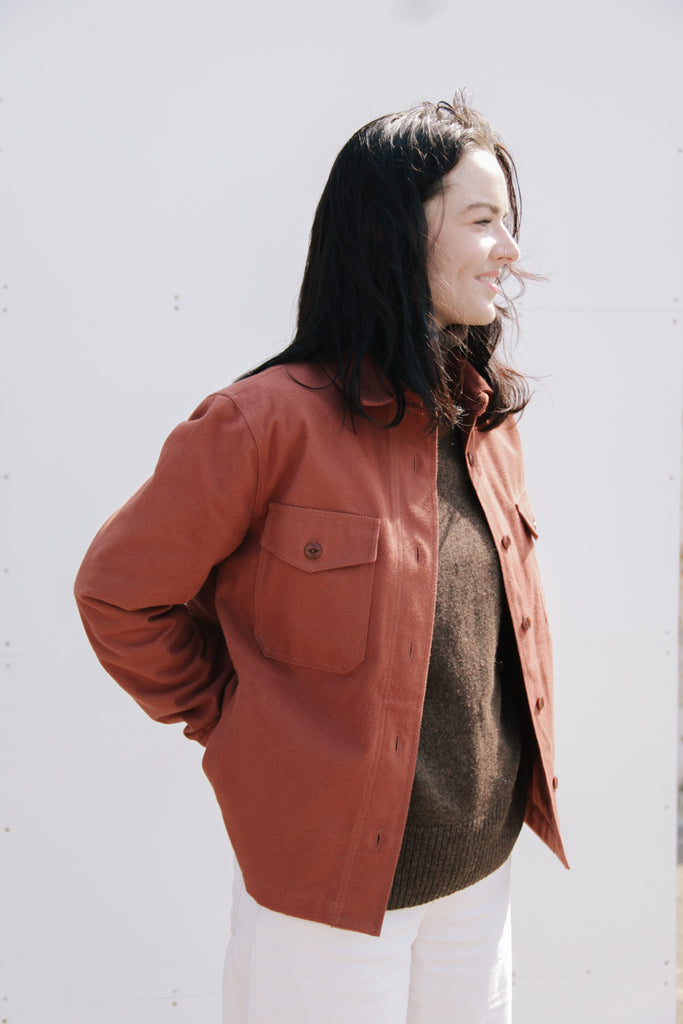 WOMEN'S BATCH NO.15 - TERRACOTTA
Notes

Details

Fit

Fabric & Care

Shipping & Returns

Pay 50/50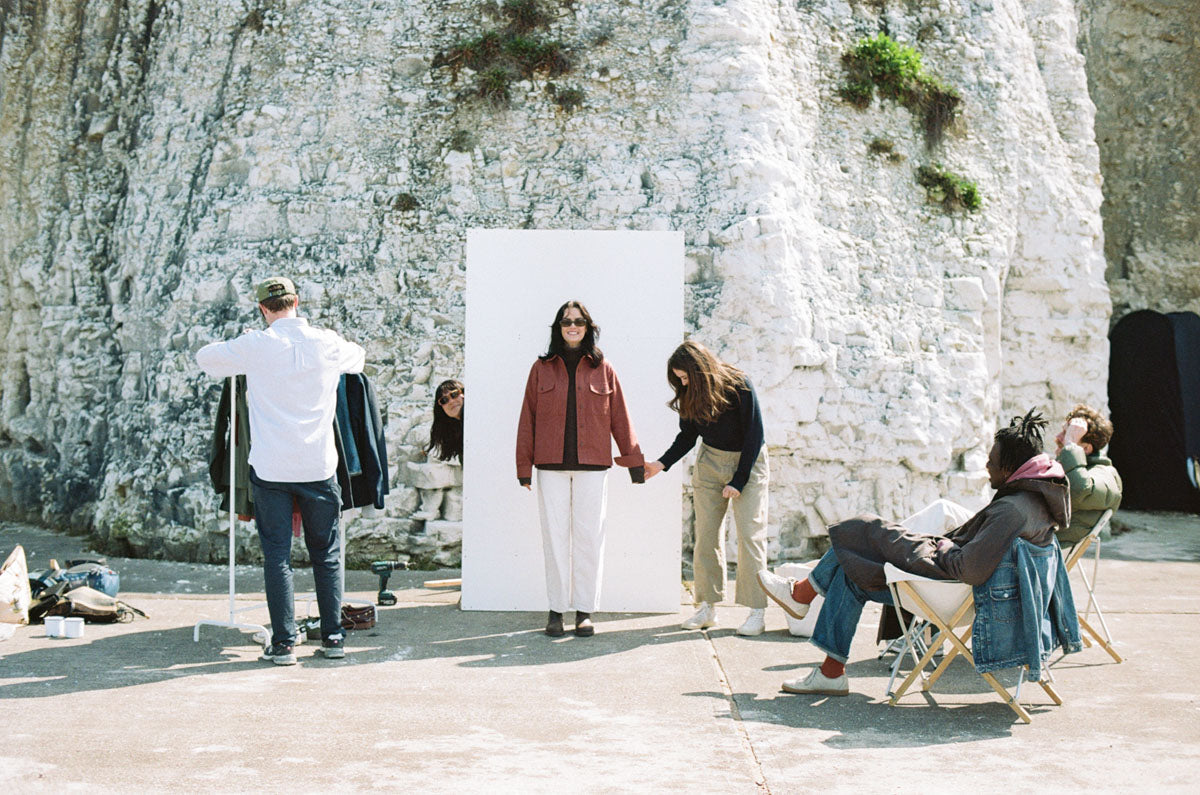 THE MAYFLY OVERSHIRT
What if you were headed away for the weekend, a camping trip or somewhere outdoors. You've got a small bag and need one jacket that does the trick for daytime hikes, evenings around the fire and would scrub up well if you were heading out for dinner. That was our brief for the Mayfly overshirt. An essential layer that's as hardy as it is soft to the skin, with inside pockets big enough to pack a book for your travels.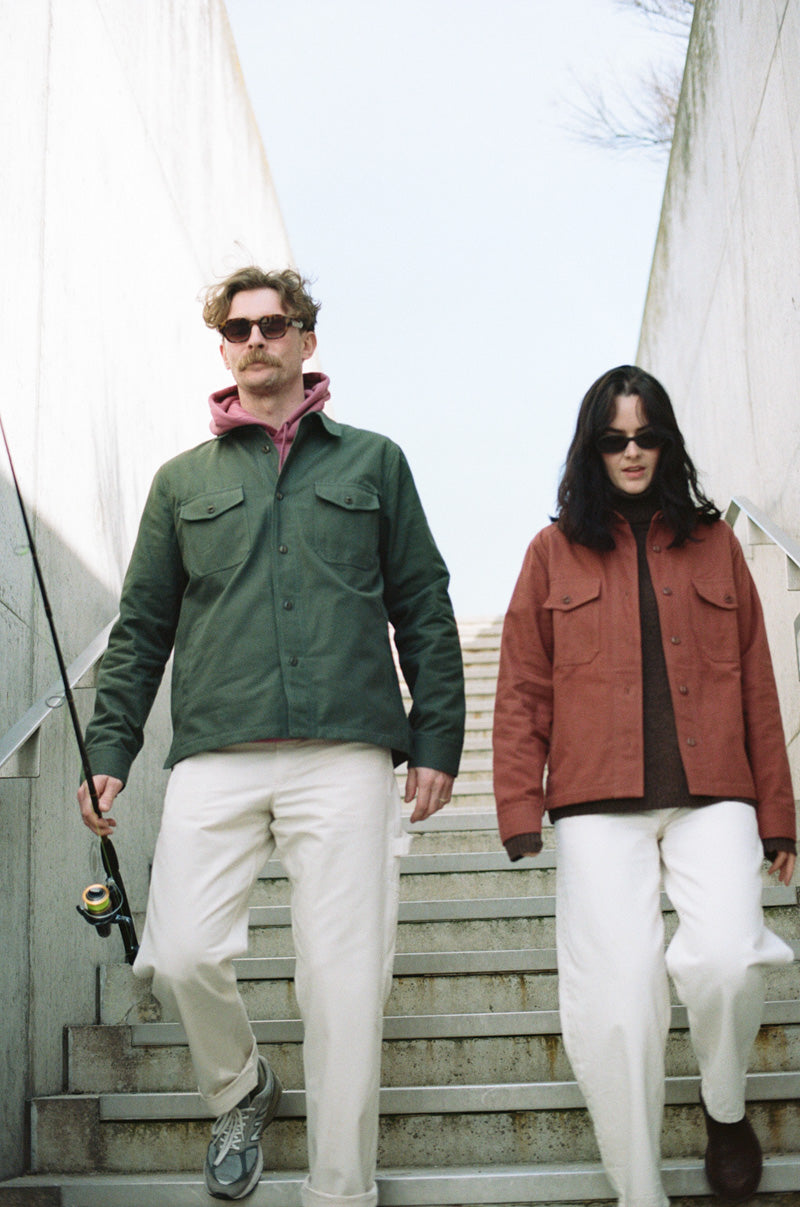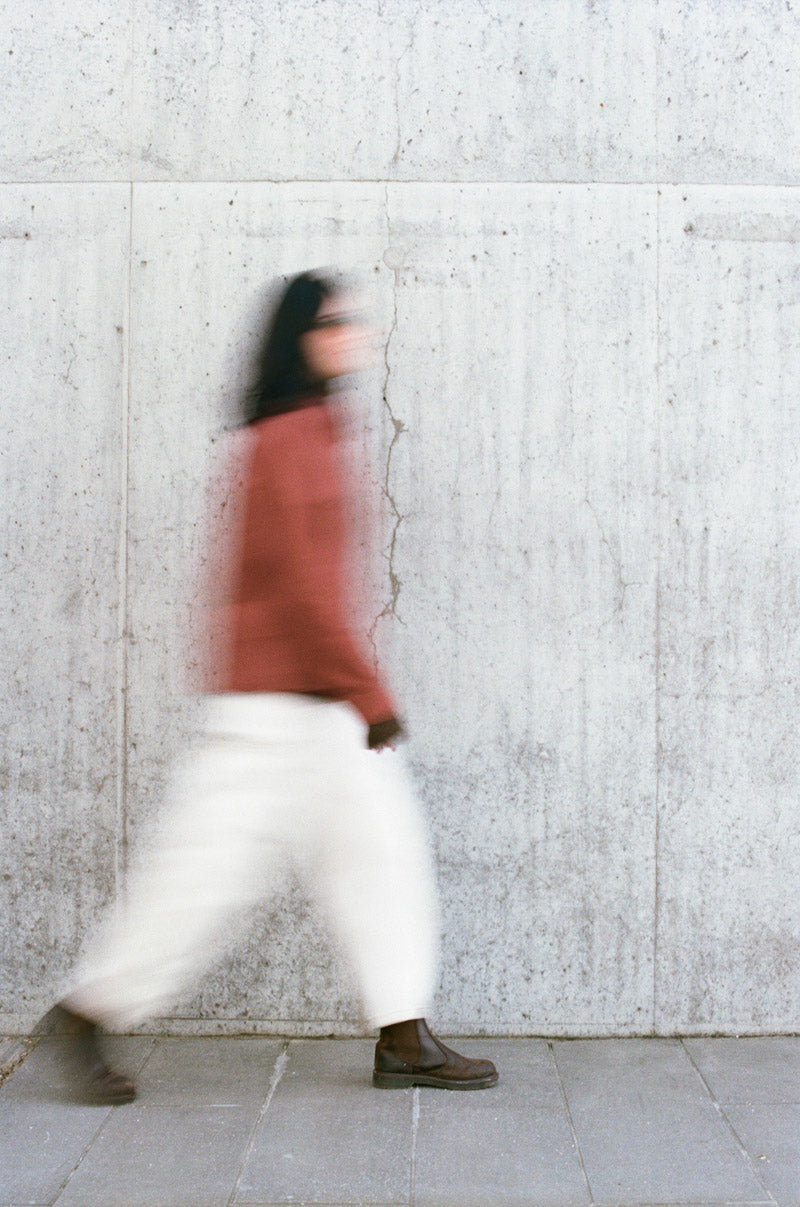 TOUGH TO BEAT
Made from a heavyweight and tightly woven 100% cotton flannel, with a brushed finish inside and out for a super soft feel. We handpicked our flannel not just for how well it suited the Mayfly silhouette, but also for it's proximity to our factory. Our flannel was woven less than 15km away from our factory, which makes sense, because although flannel originated in Wales, Portugal is where you'll now find the worlds best flannel being woven.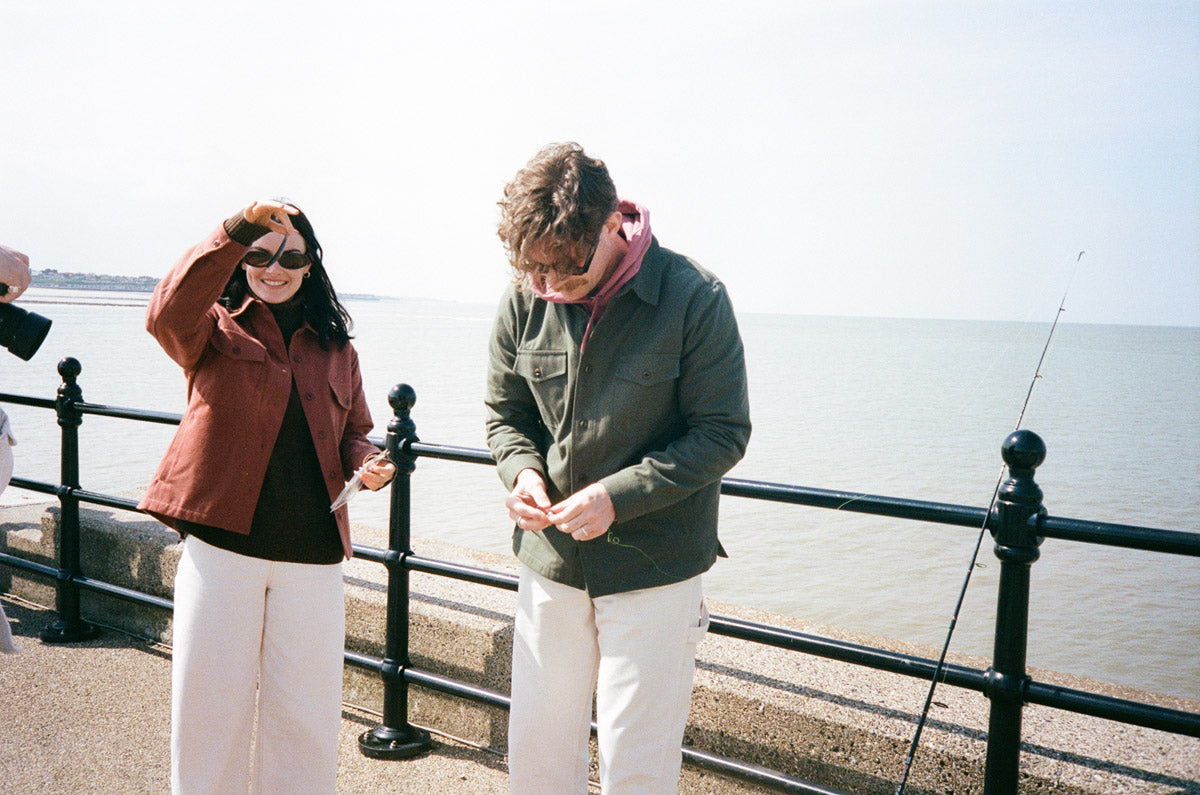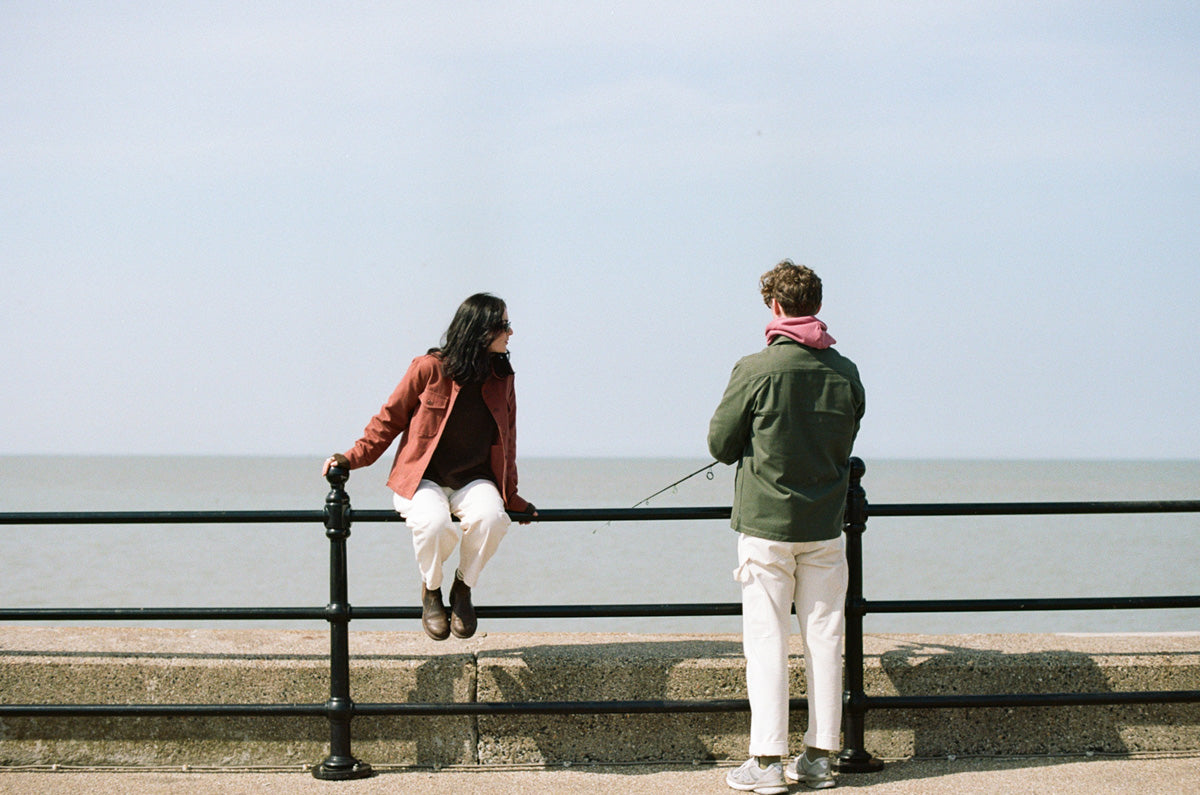 THE CALIFORNIA OF EUROPE
Our jackets are hand made in a factory nestled away on a mountain side in Guimarães, Portugal. It's a maker town. The factory is a small family run business that has been going for the last 30 years, specialising in jackets. They have a track record for supporting the underdogs. We're proud to have our jackets made by them.