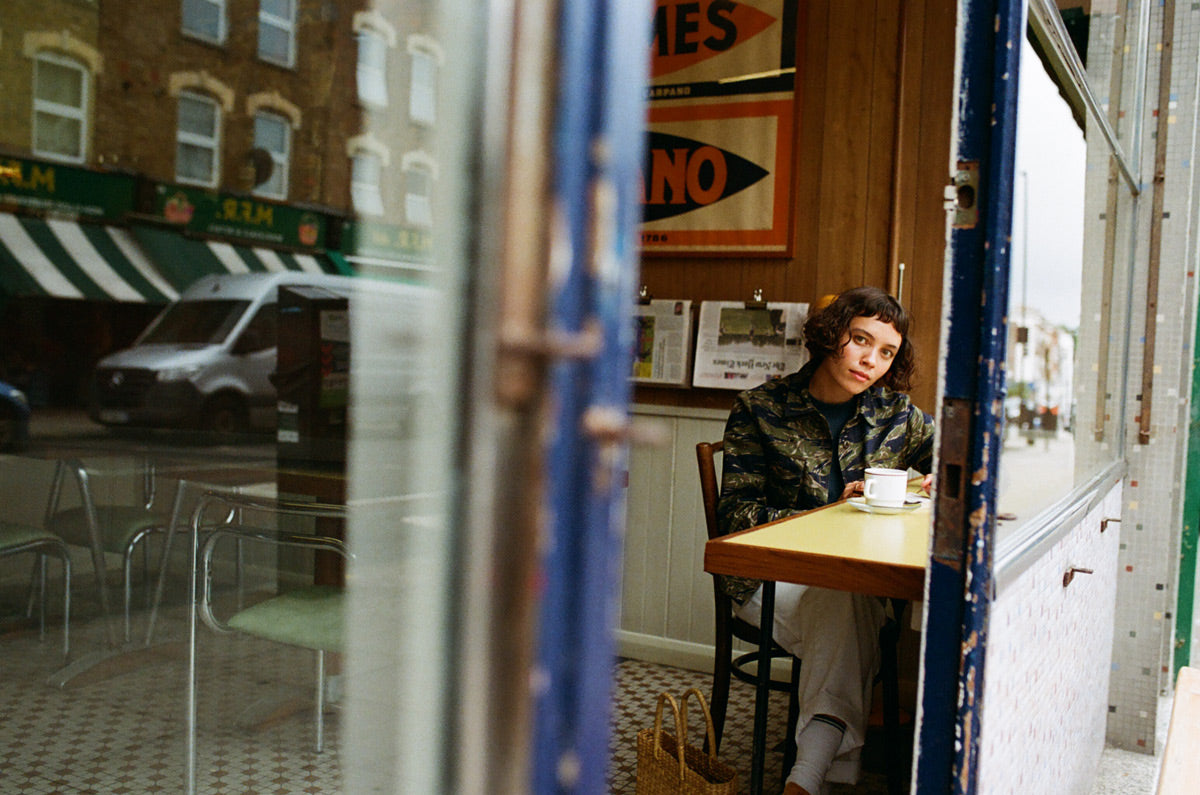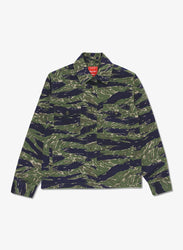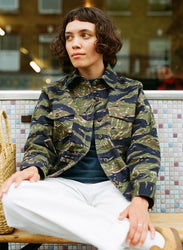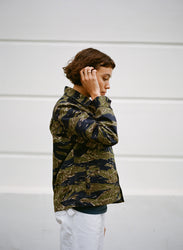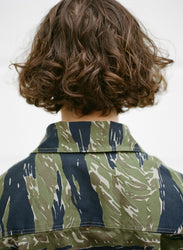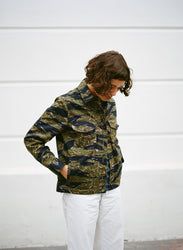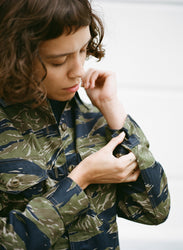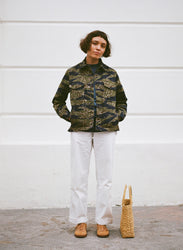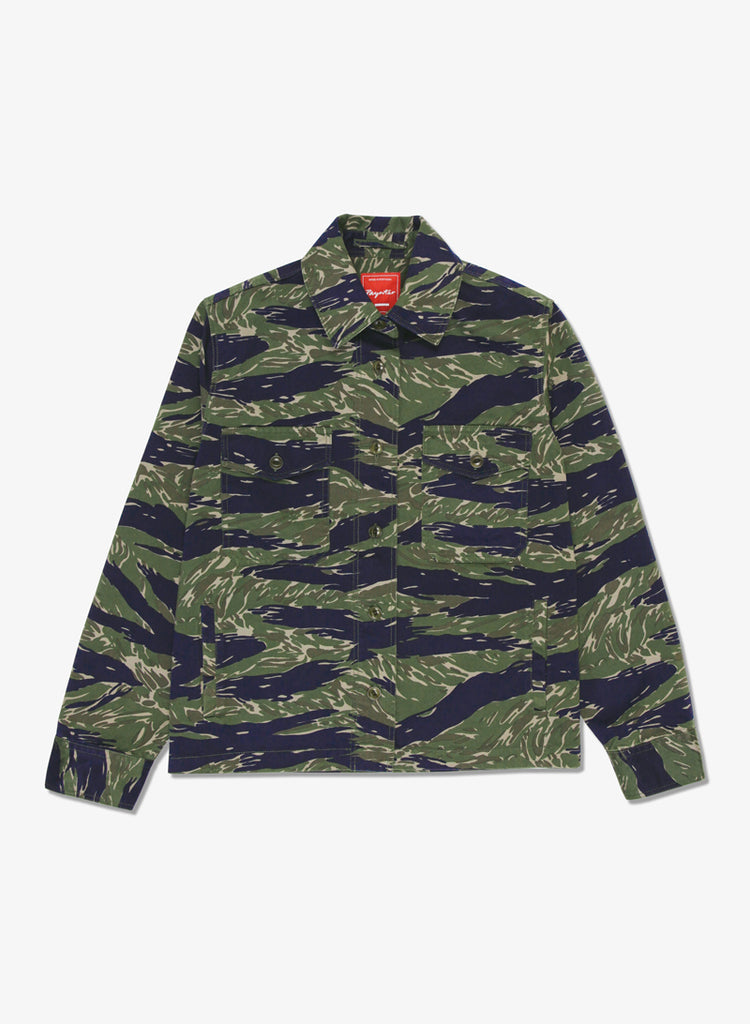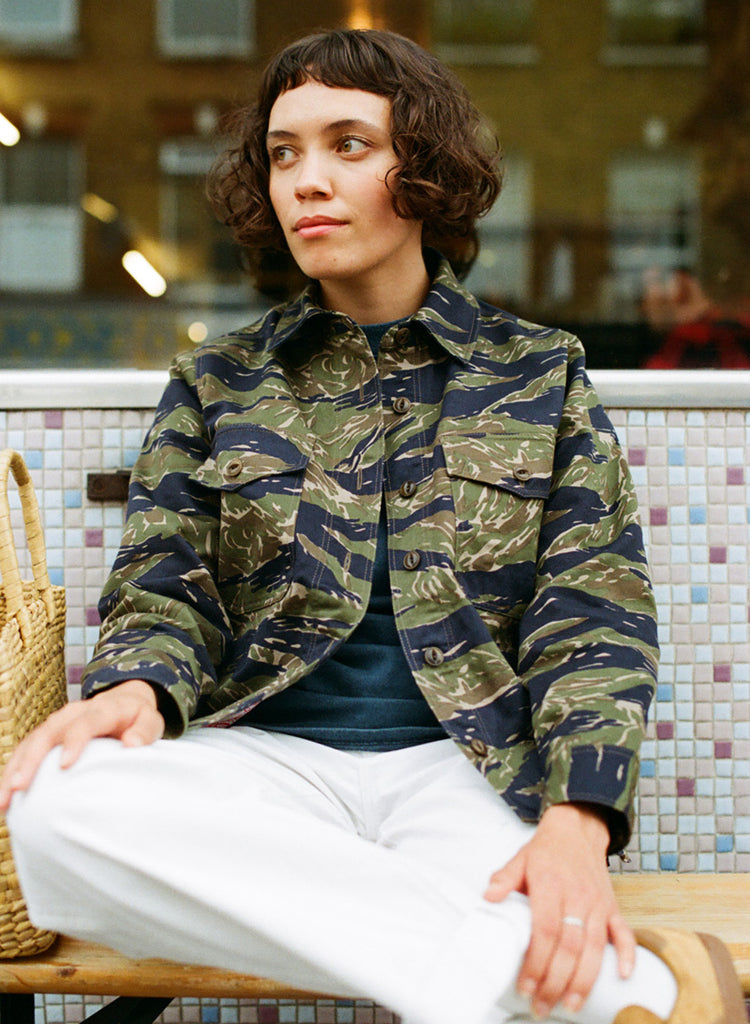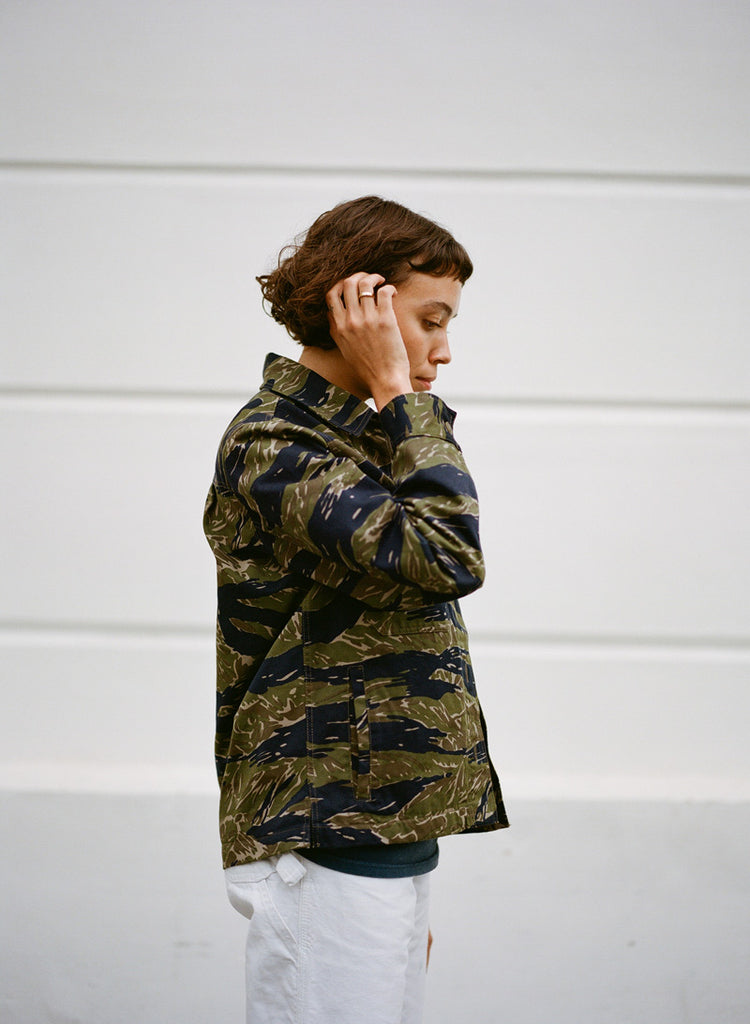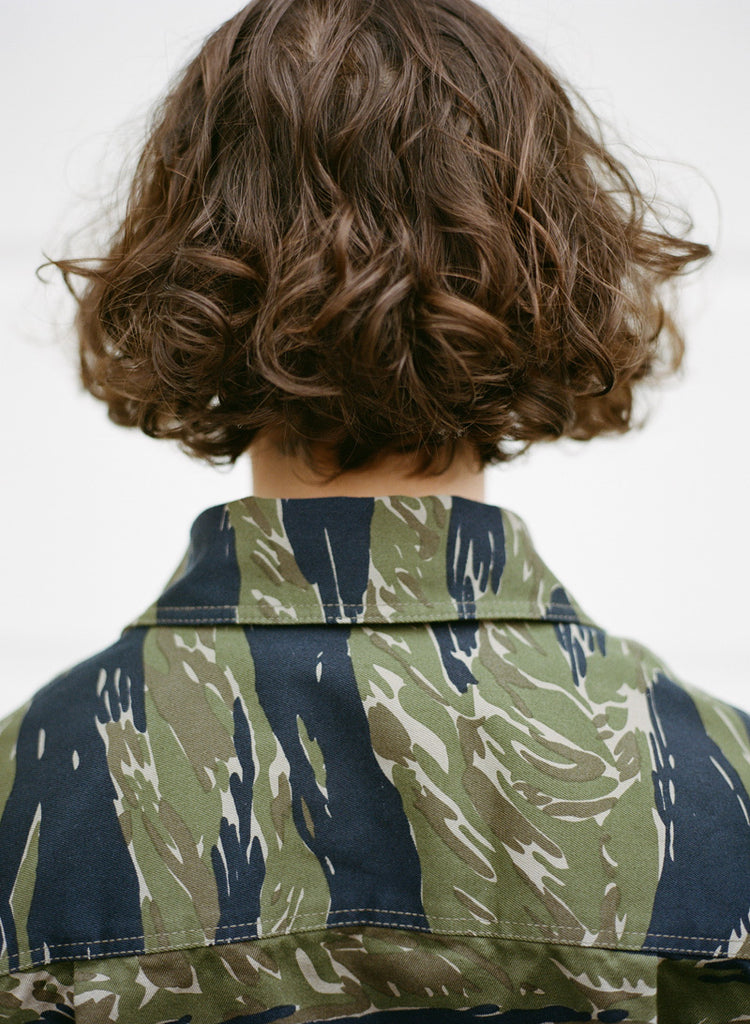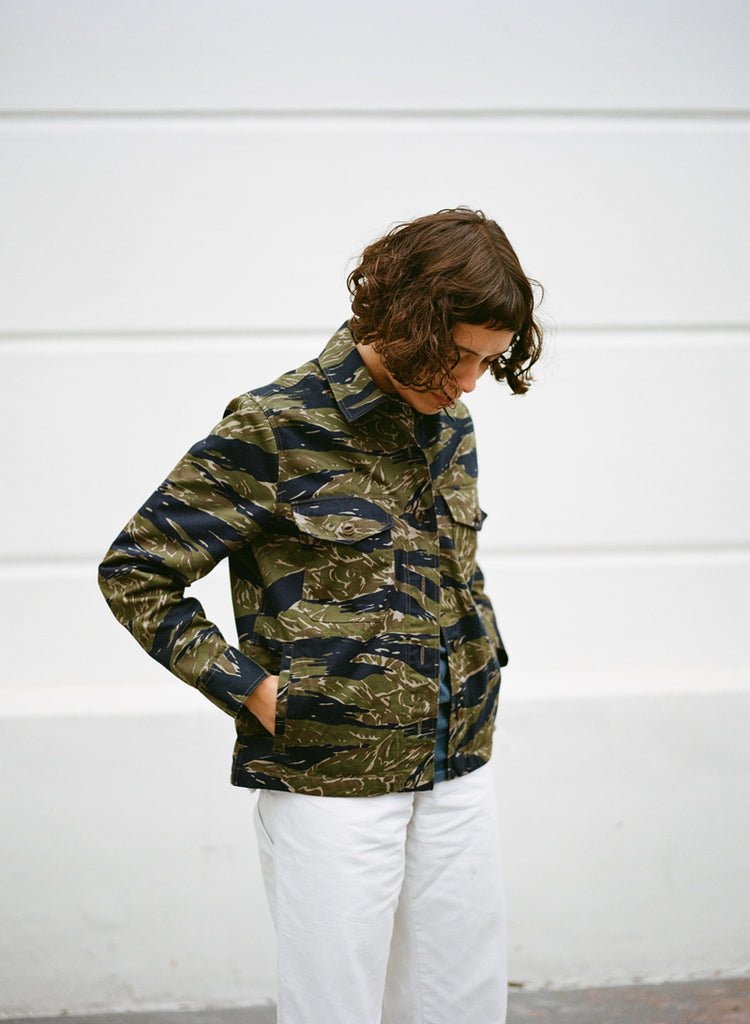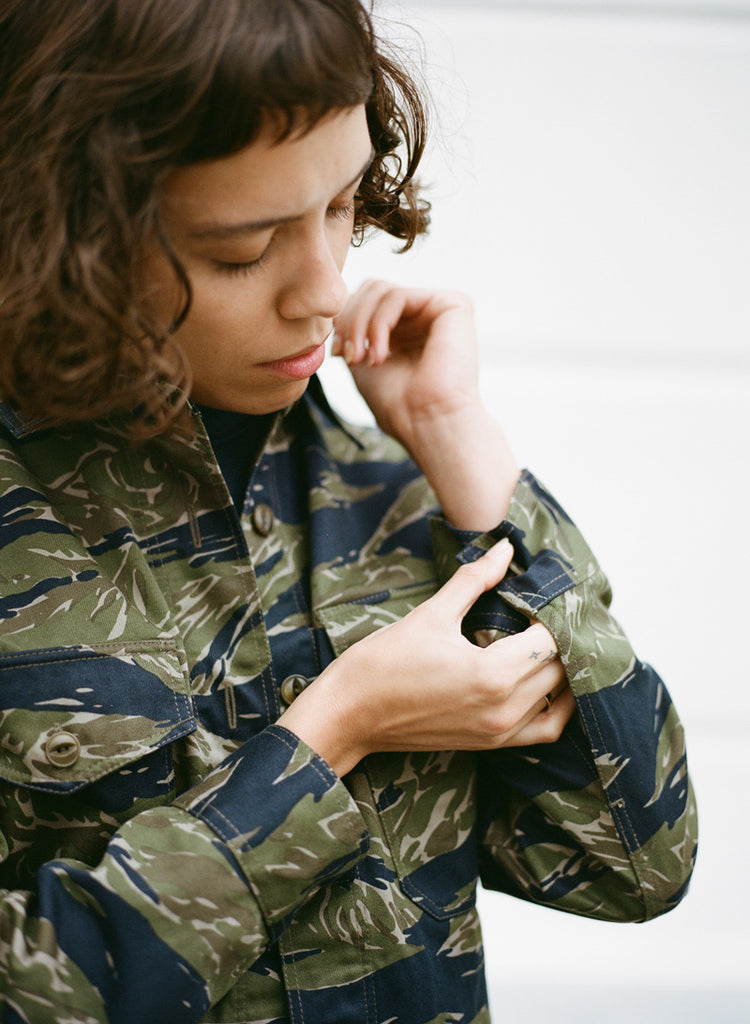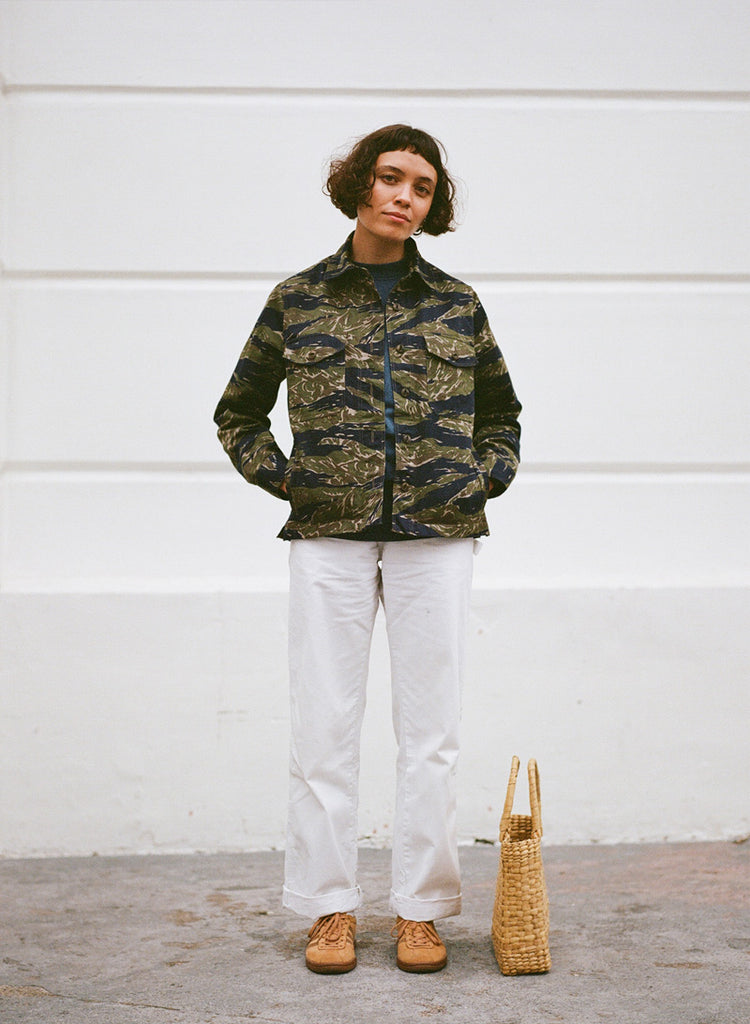 TIGER STRIPE MAYFLY OVERSHIRT - WOMEN'S
Notes

Details

Fit

Fabric & Care

Shipping & Returns

Pay 50/50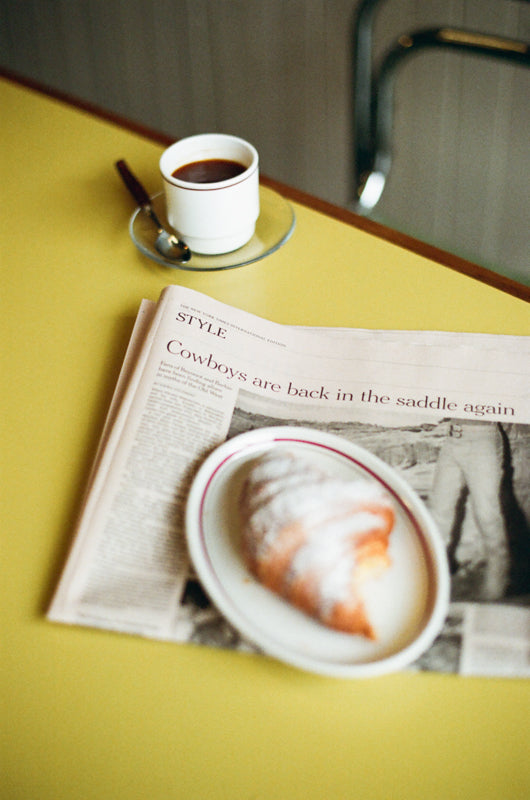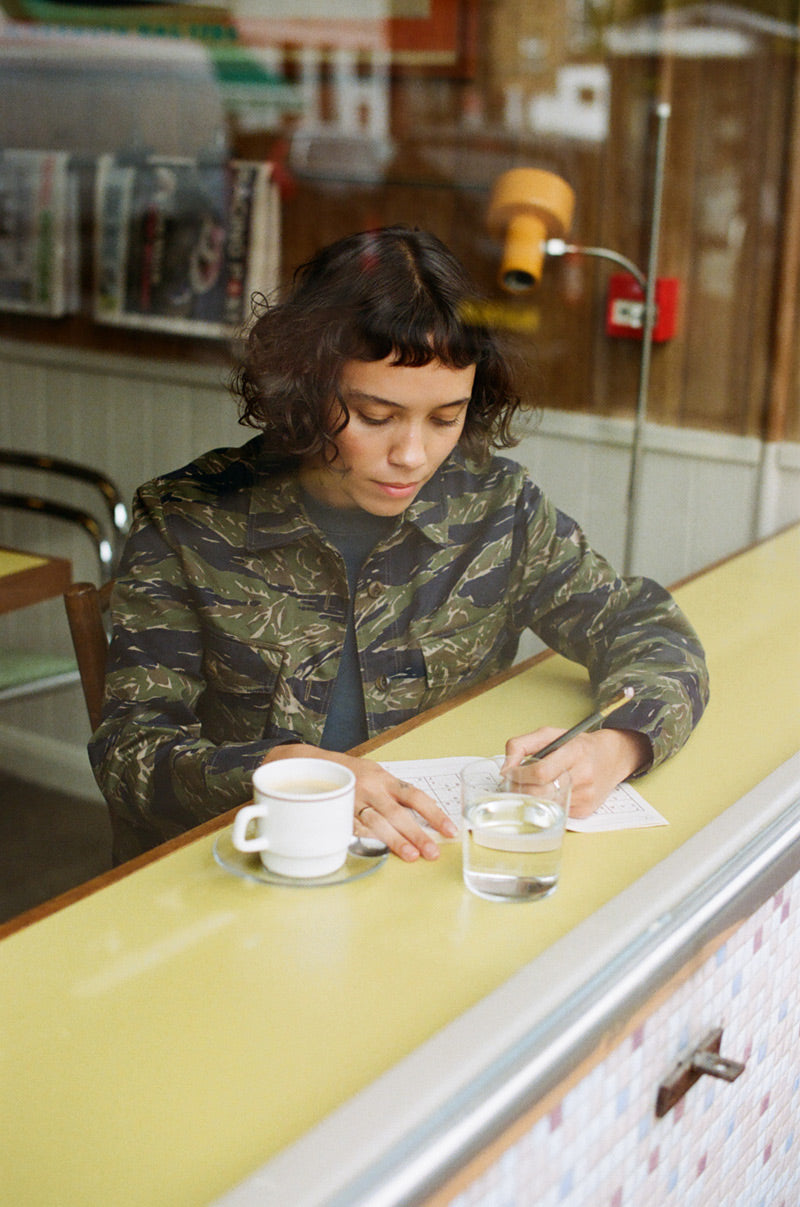 AN ICONIC CAMO
Originally designed in the 60's, Tiger Stripe is one of the most iconic camouflage patterns. And as you can probably guess, its name comes from its resemblance to a tiger's stripes. It's made up from 64 interlocking stripes. The most visible are the bold navy brush stokes that interlock with the narrower olive green and light brown stripes, all printed onto a light khaki twill base. It's that mix of colours that makes this camo so easy to wear compared to all others. It's the best of its kind that we've ever seen.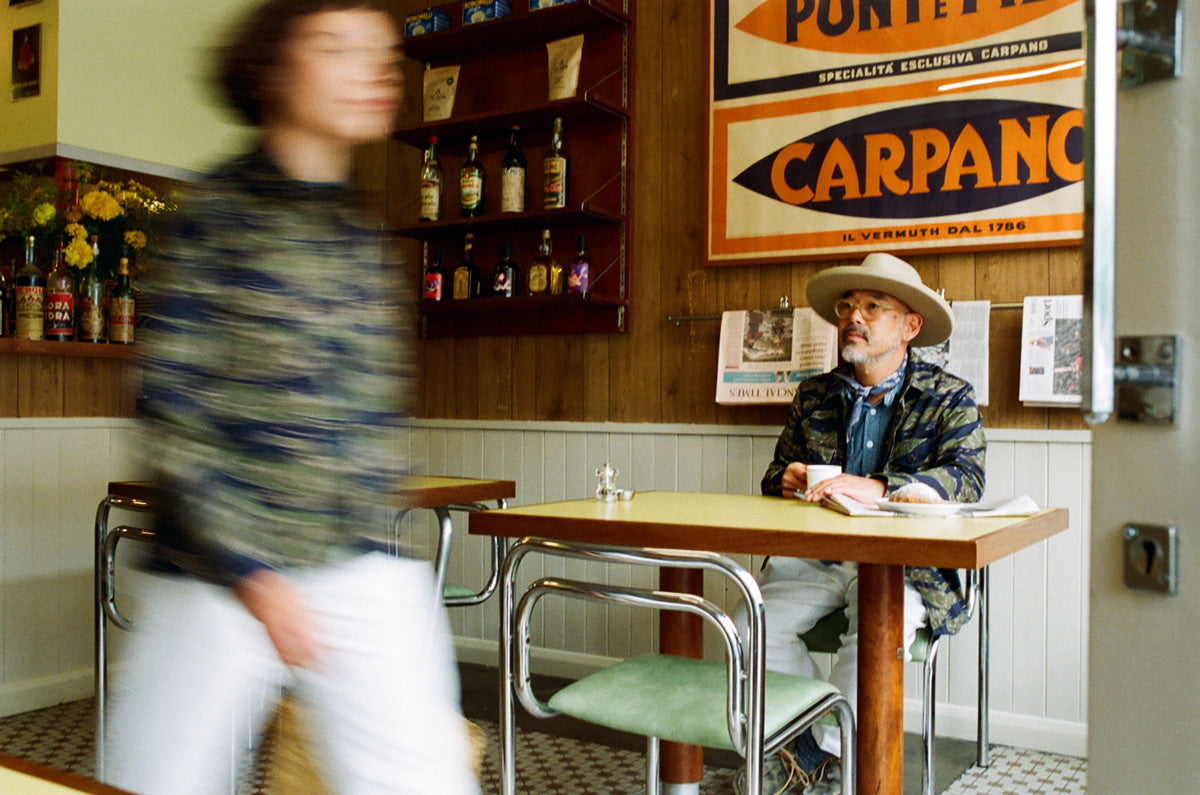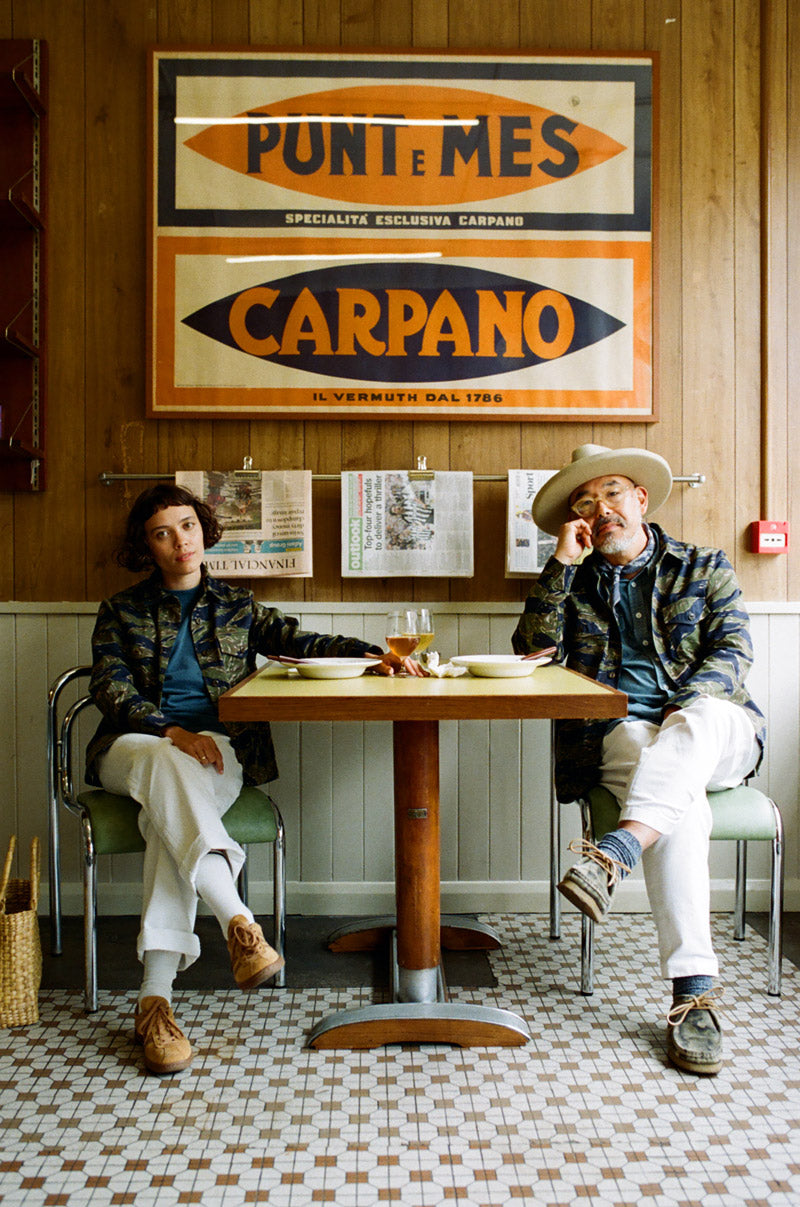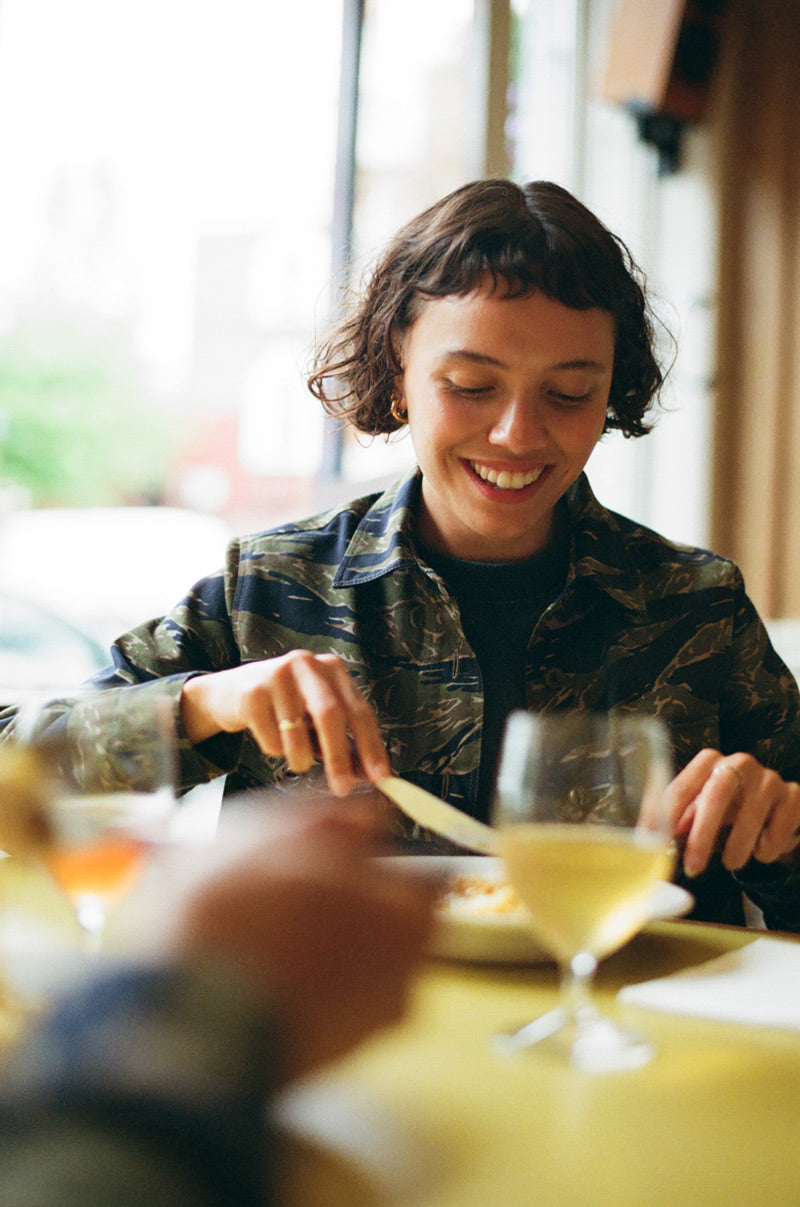 WOVEN IN JAPAN
The jacket is made from a lightweight (8oz) chino twill camo fabric that has been woven and printed by one of the most respected mills in Japan. Wear it as a light jacket through the warmer months, and as a bold mid layer throughout the colder months. We're obsessed with it.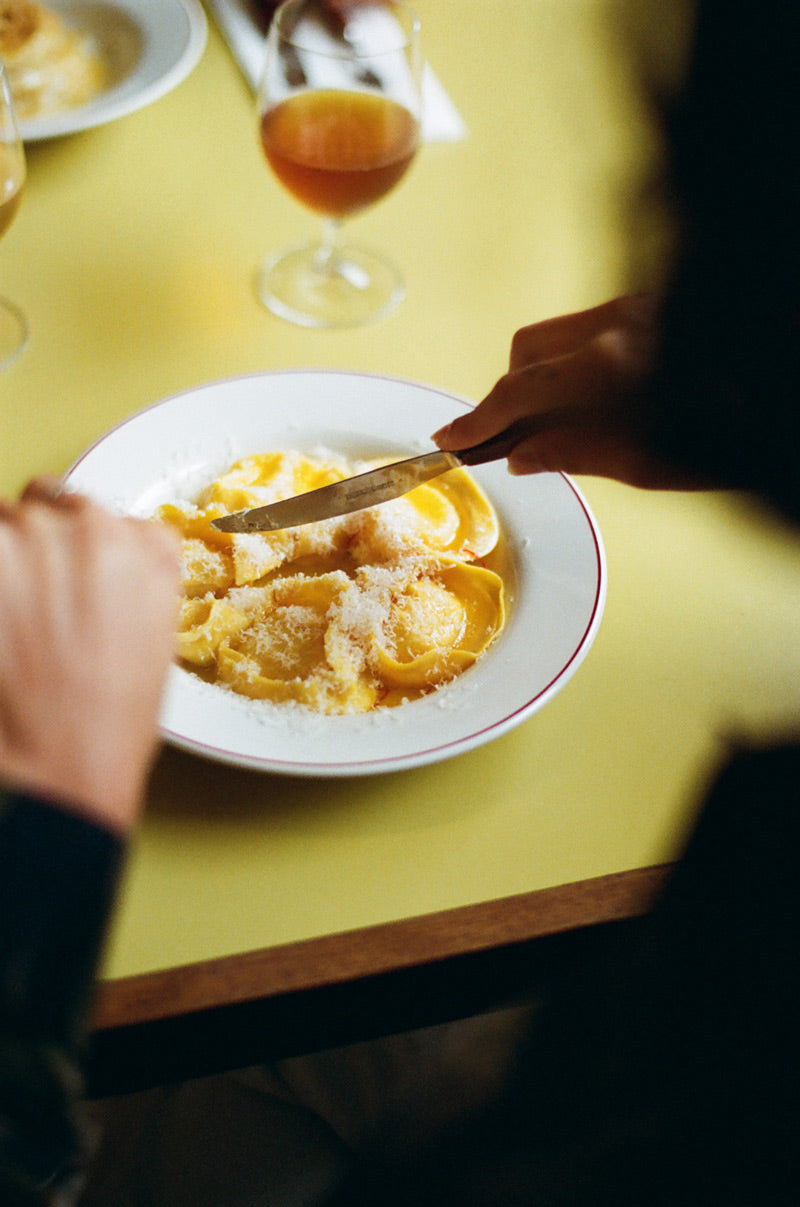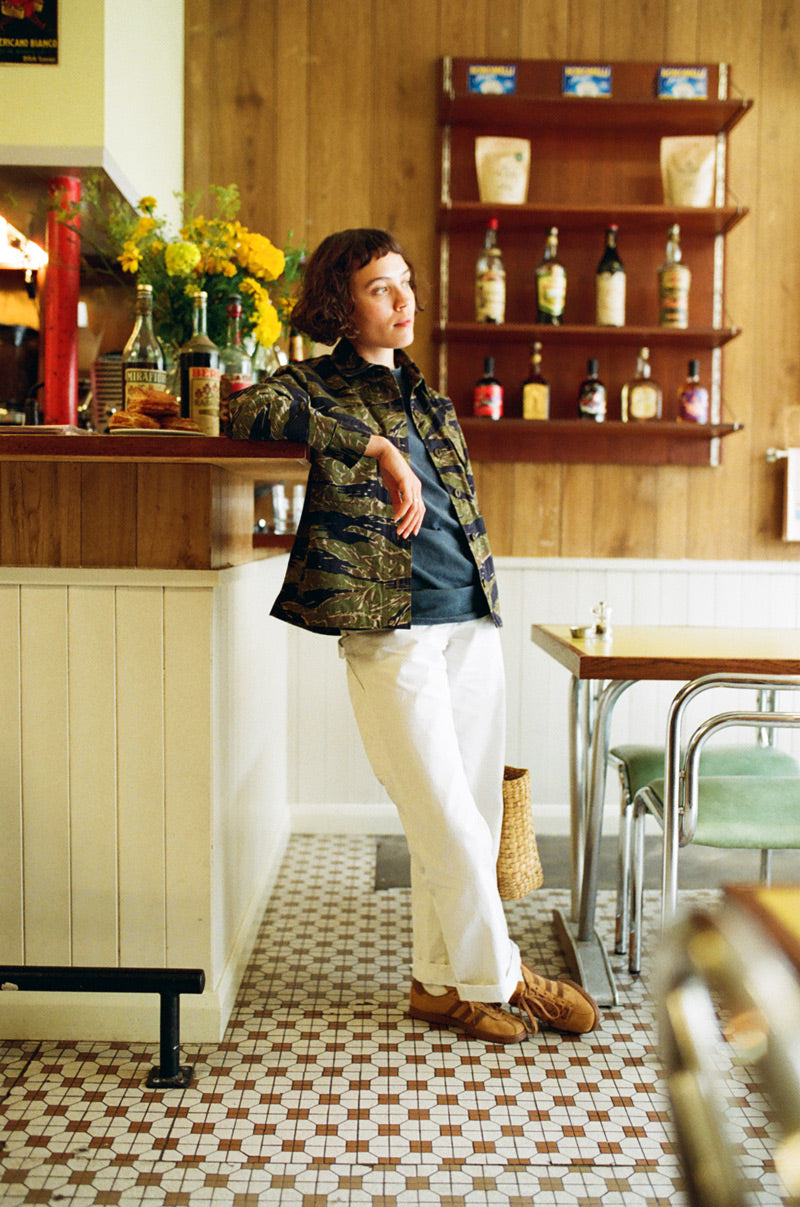 THE CALIFORNIA OF EUROPE
Our jackets are hand made in a factory nestled away on a mountain side in Guimarães, Portugal. It's a maker town. The factory is a small family run business that has been going for the last 30 years, specialising in jackets. They have a track record for supporting the underdogs. We're proud to have our jackets made by them.