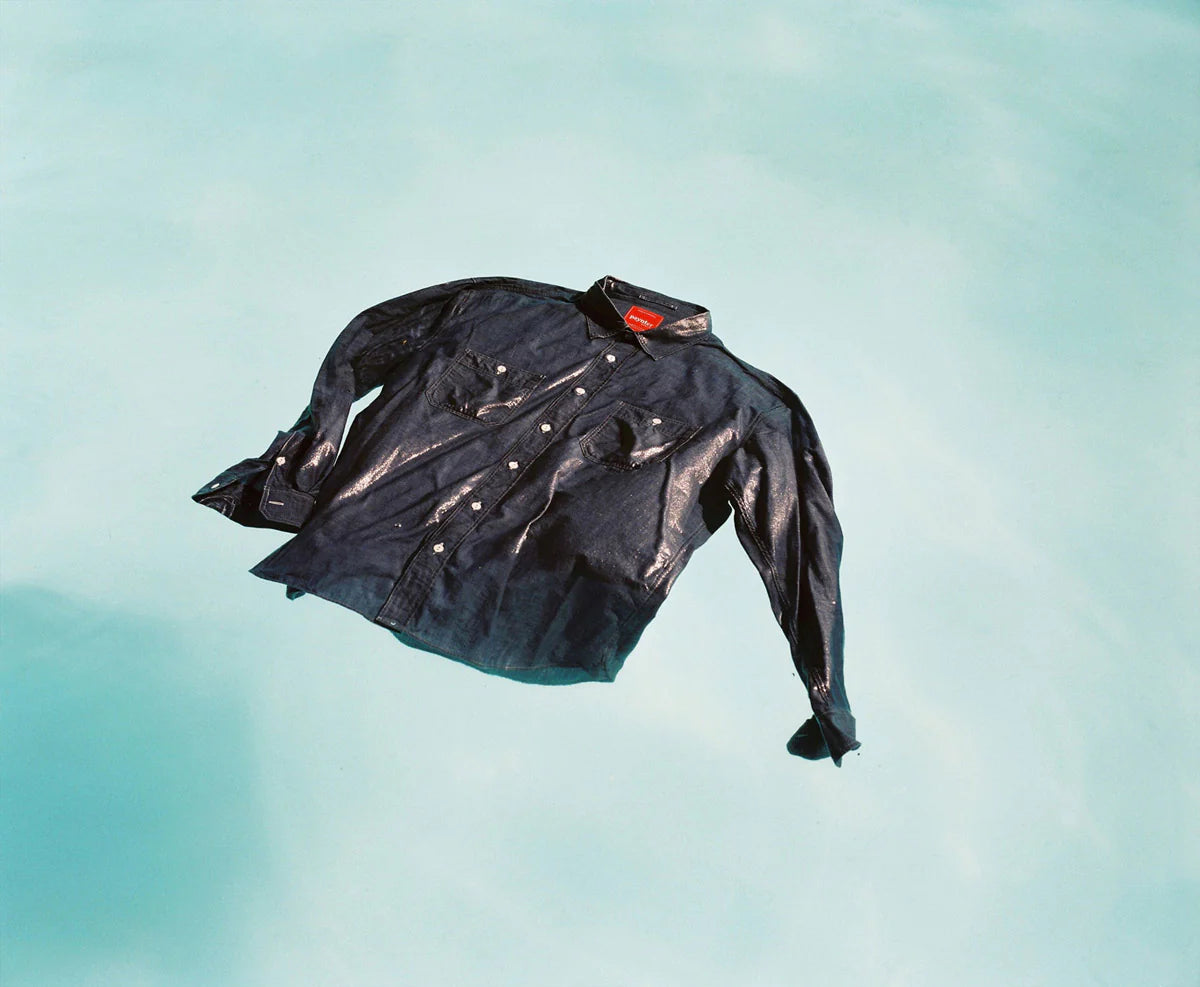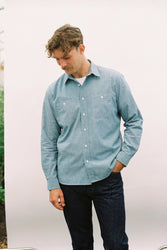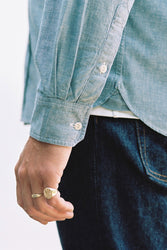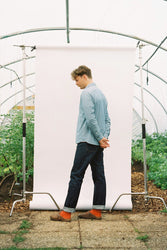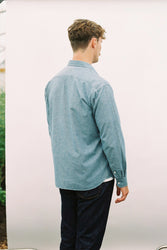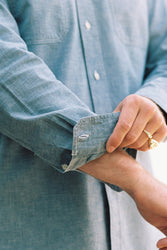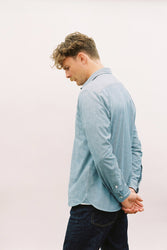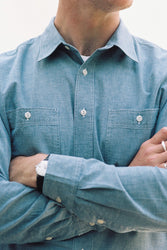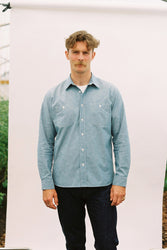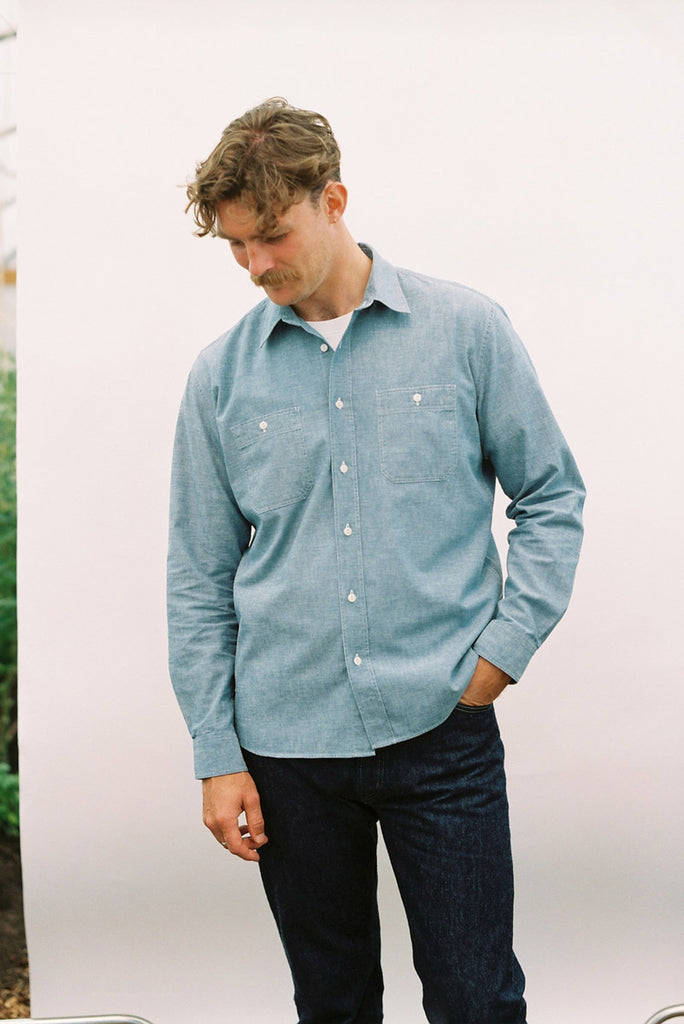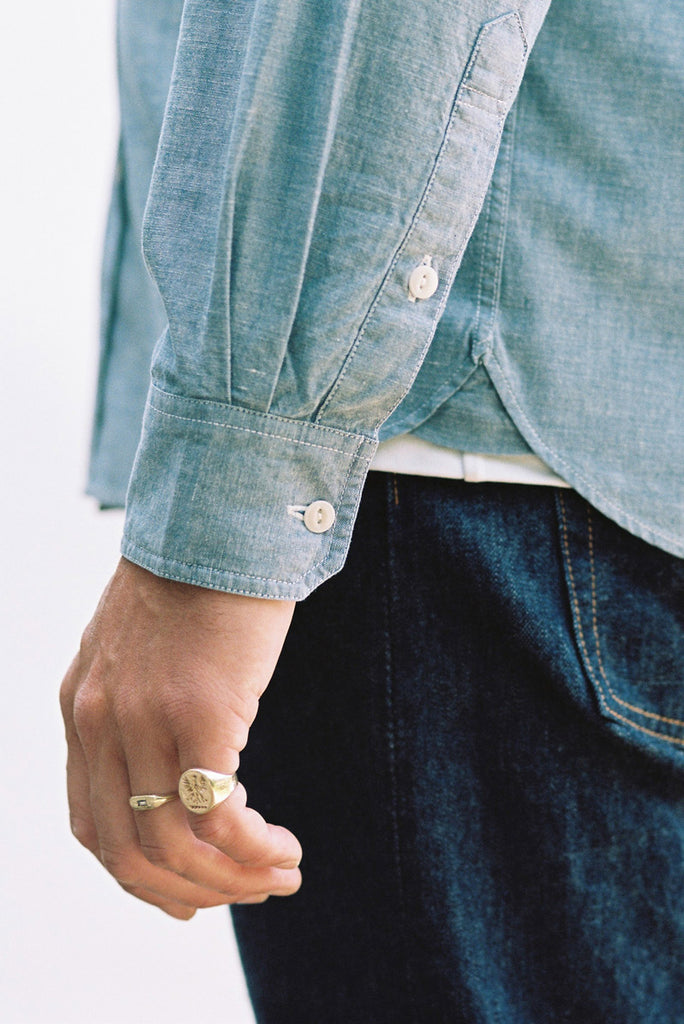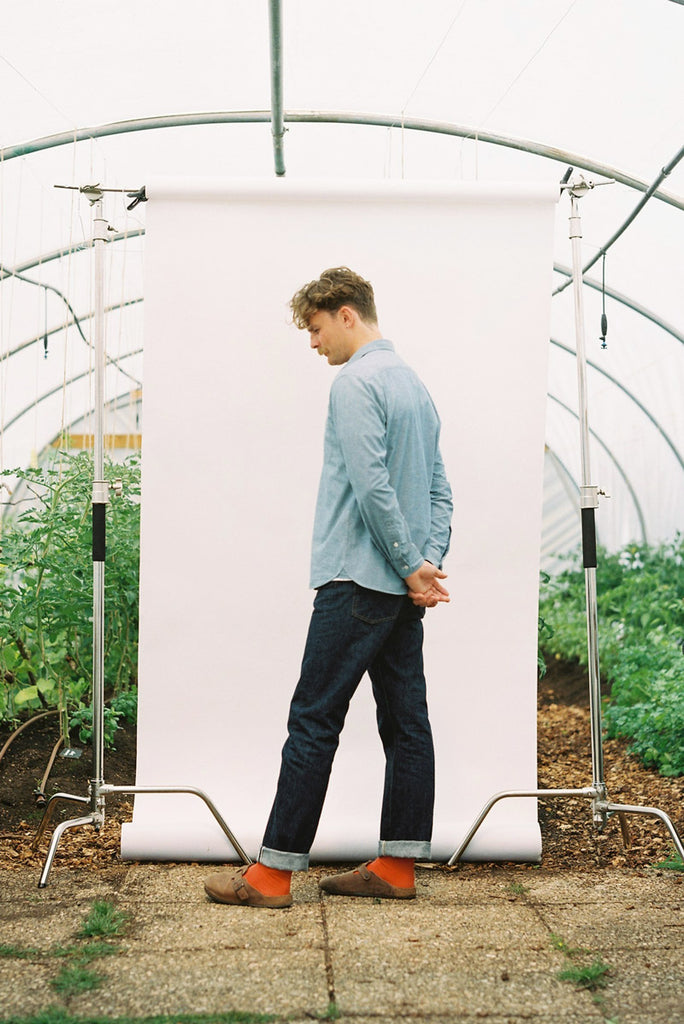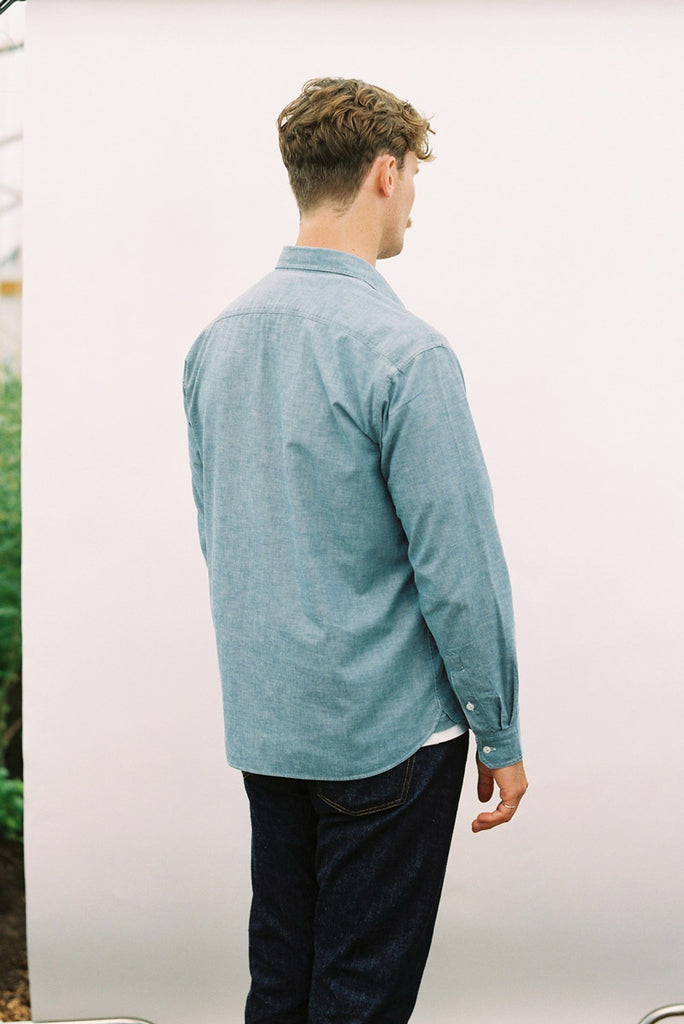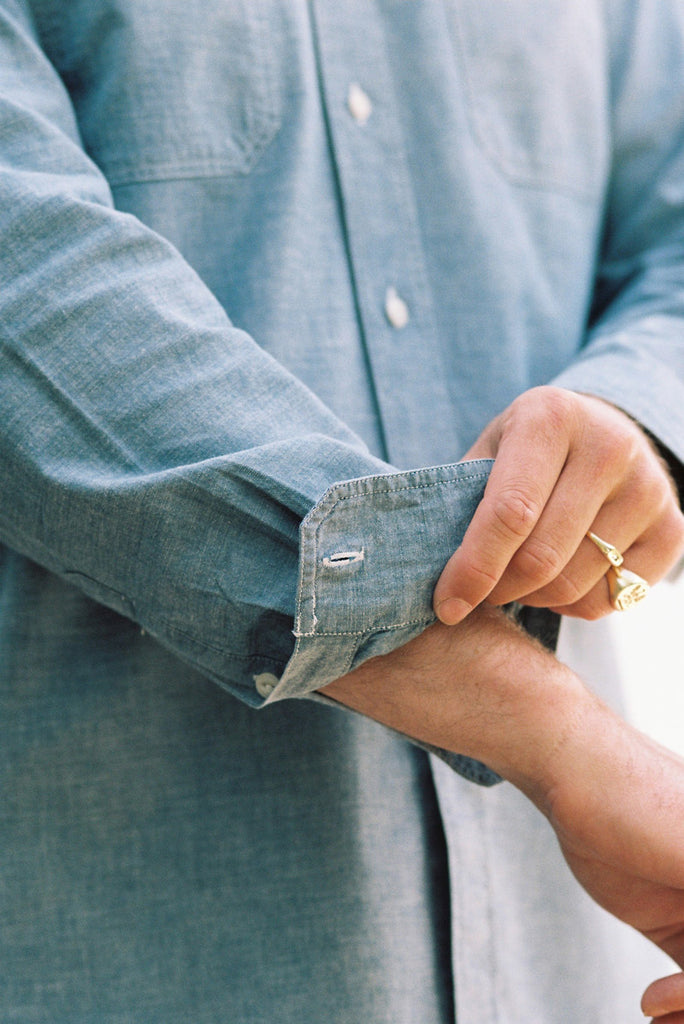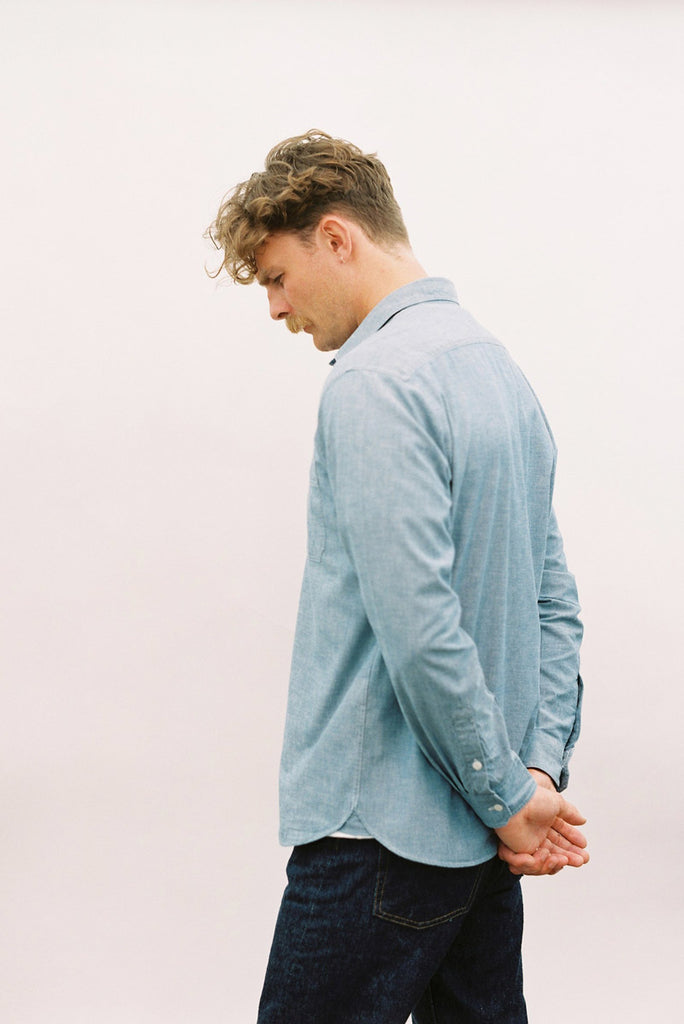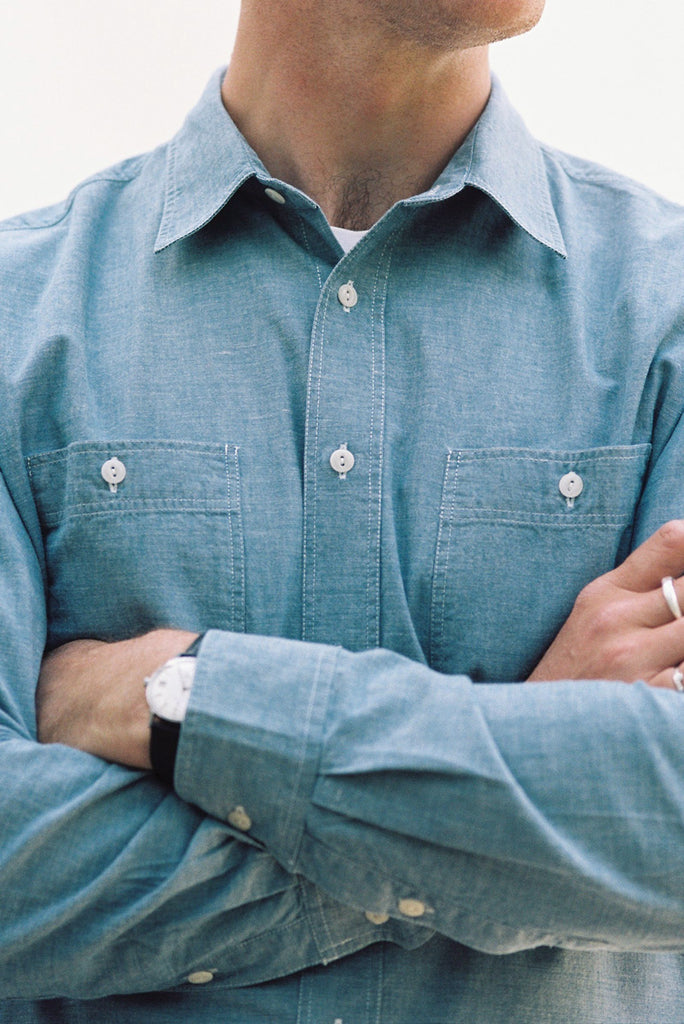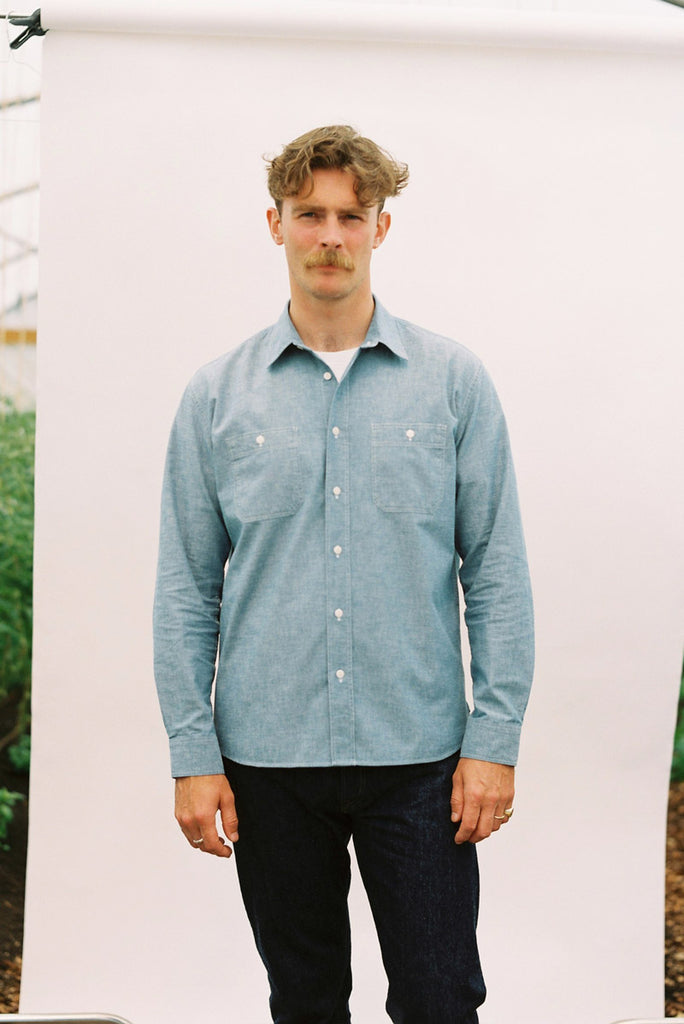 Men's Chambray Workshirt
Notes

Details

Fit

Fabric & Care

Shipping & Returns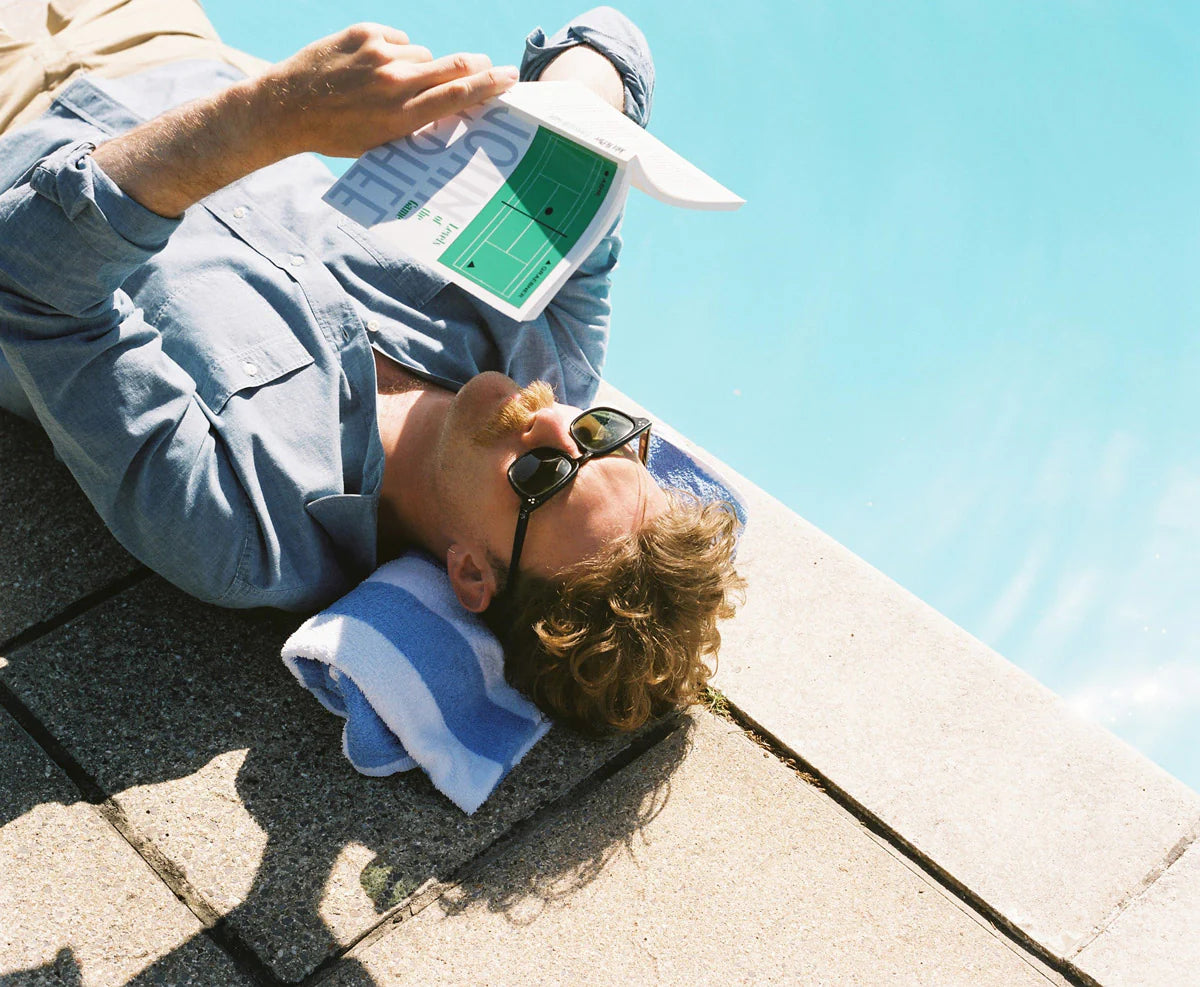 BE A WEAR TESTER
We are looking for a small group of wear testers. As this is our first shirt, we'd like your help. For this small run, we'd like you to wear them in and give us lots of feedback. We know it's a great shirt (we've been wearing ours for a couple of years now). But with your help, we want to know how to make it even better. We don't want you to just wear our shirt, we want you to put it to work. So, as a small thank you for participating and helping us out, this first run of shirts will be available for an introductory price of £85. This is a small experiment we're running, so we don't know if we'll be doing it again. This might be our first shirt of many. Or it maybe it will be the last. It's all down to you.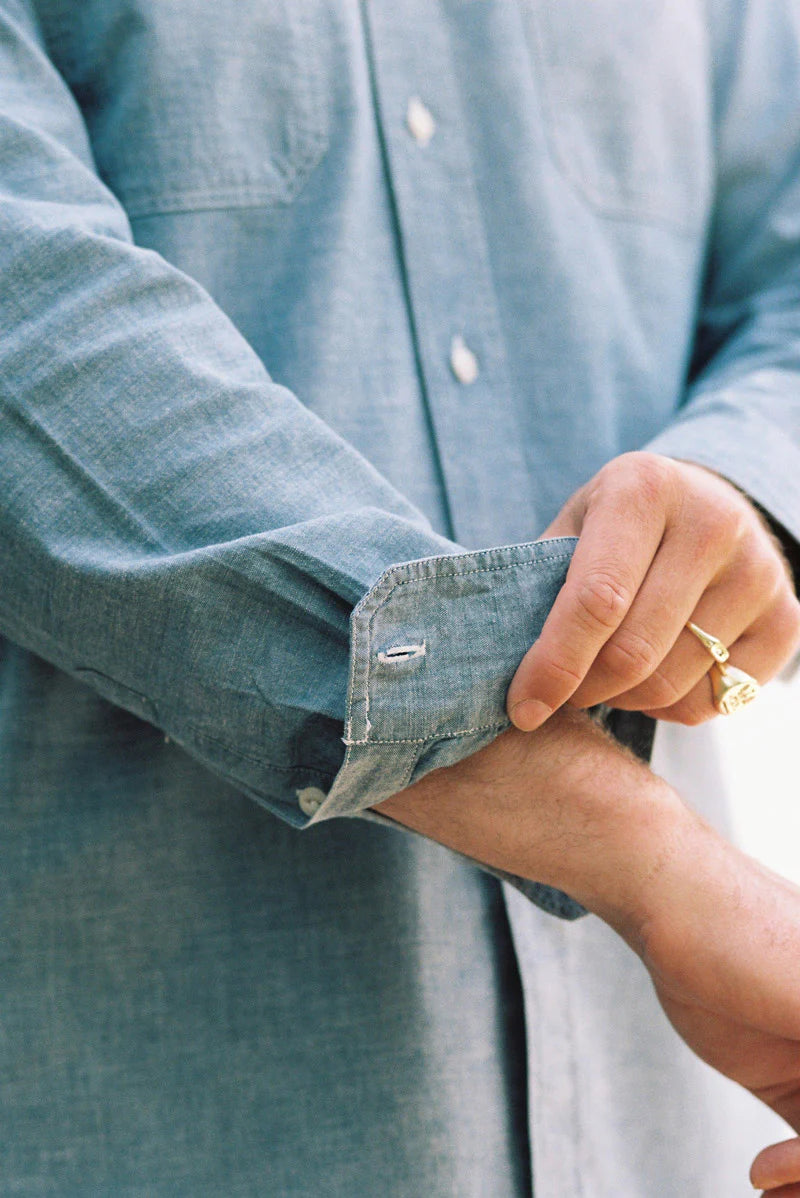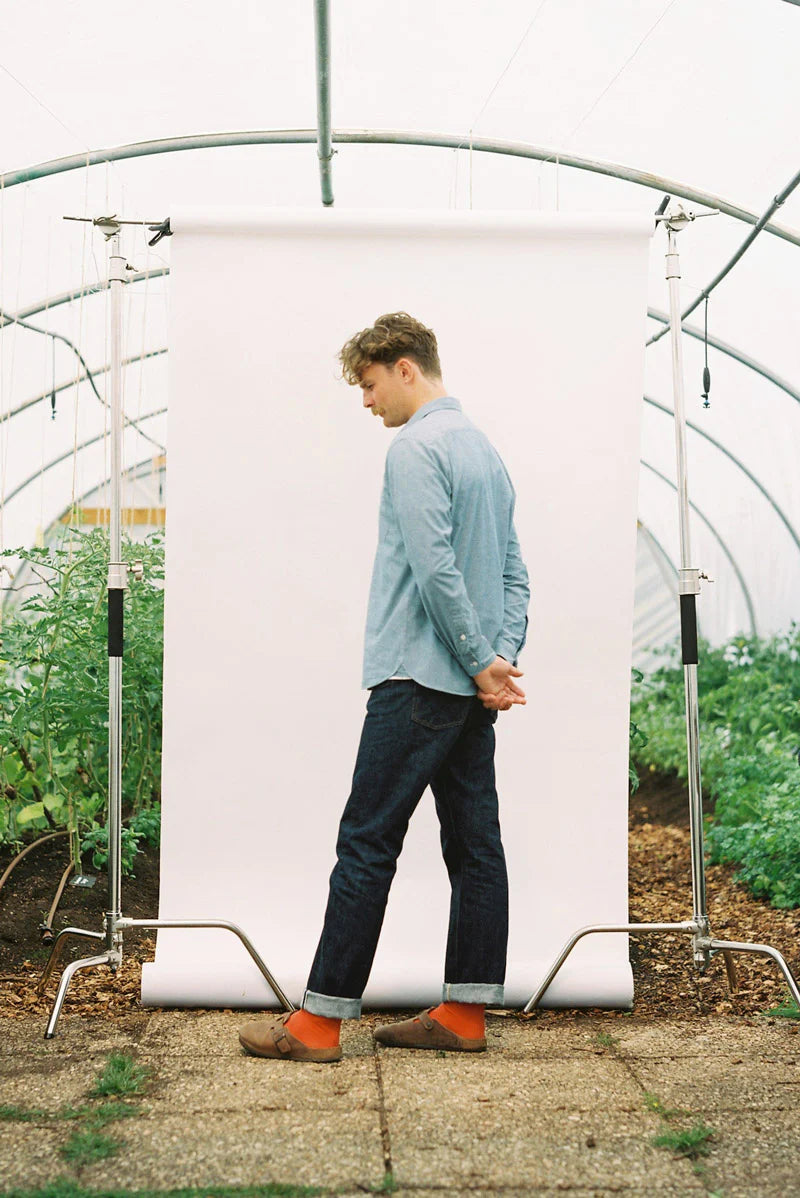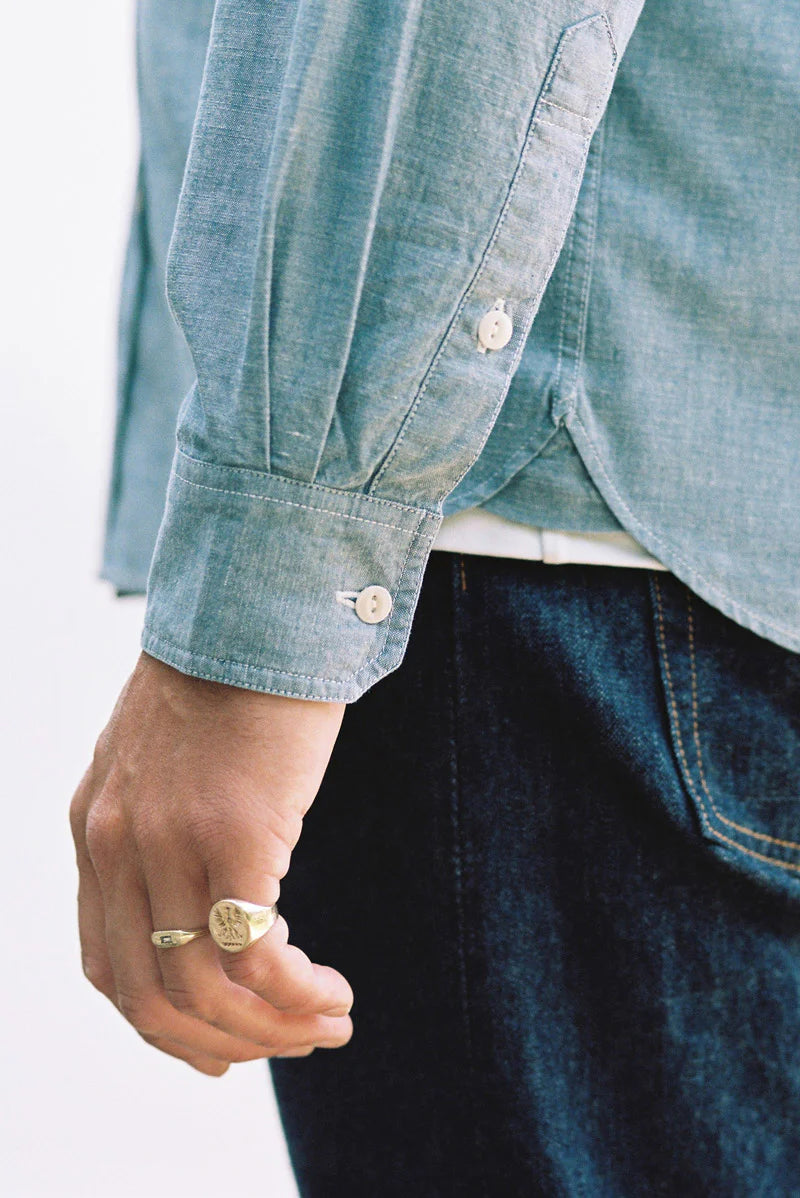 THE CALIFORNIA OF EUROPE
Our jackets are hand made in a factory nestled away on a mountain side in Guimarães, Portugal. It's a maker town. The factory is a small family run business that has been going for the last 30 years, specialising in jackets. They have a track record for supporting the underdogs. We're proud to have our jackets made by them.